Come to Sunset Barrie Drive In early so the Kids can play at our playground. Parents are totally welcome to watch their children have a blast, but the fun is all for the Kids. Our Playland is supervised by our staff to ensure all Kids play appropriately and equally.
What better way to enjoy a warm summer night with your family, than to watch movies under the beautiful summer skyline at Sunset.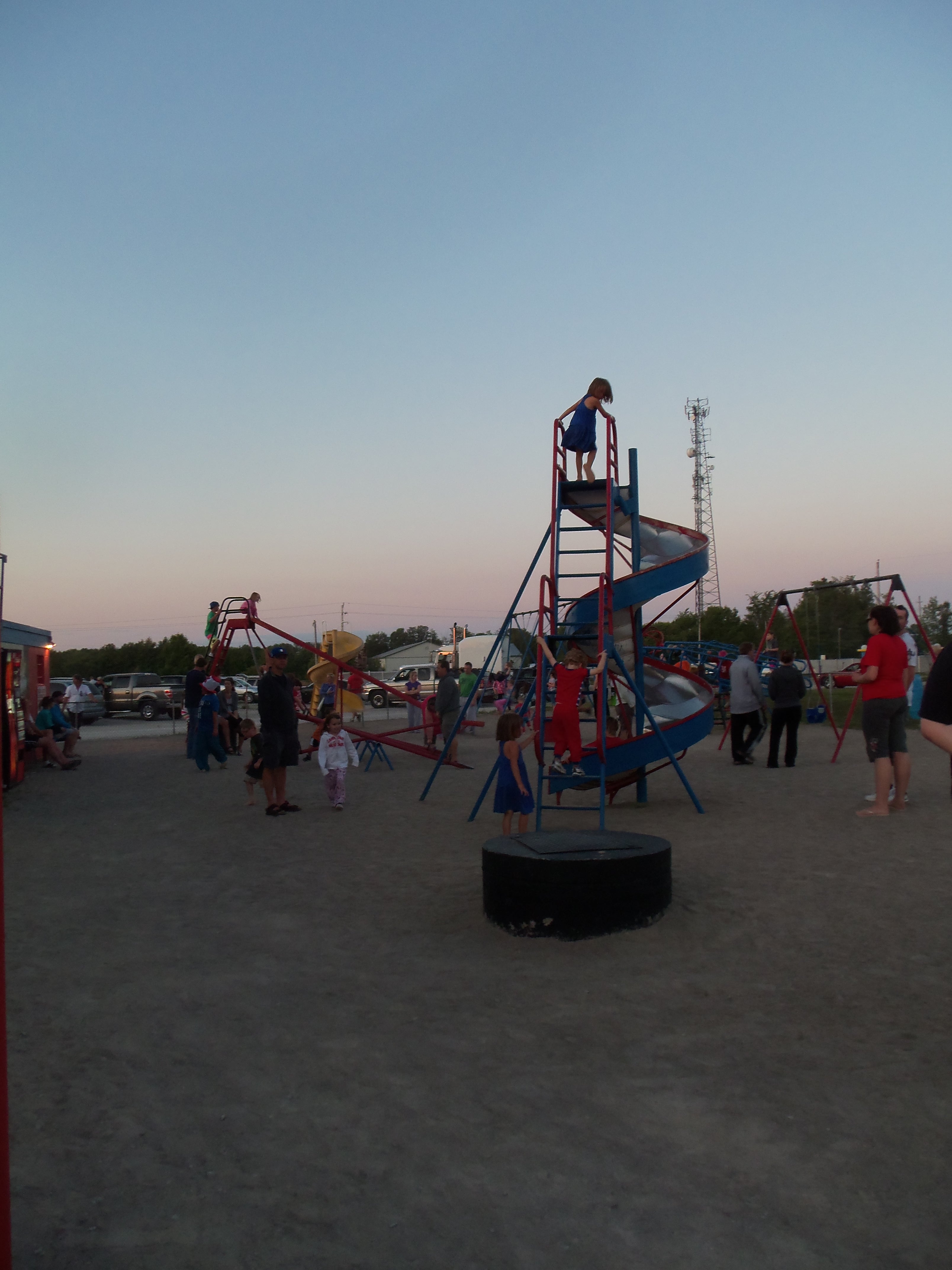 Playing at Sunset this Weekend:
Friday, July 6, 2012
Screen #1

Ted
 9:30 PM
Rated:
 14A



Cast:
 Mark Wahlberg, Mila Kunis and Seth MacFarlane
Plot: A story centered on a man and his teddy bear, who comes to life as the result of a childhood wish.
Savages
 11:20 PM
Rated:
 18A



Cast:
 Aaron Johnson, Taylor Kitsch and Blake Lively
Plot: Pot growers Ben and Chon face off against the Mexican drug cartel who kidnapped their shared girlfriend.

Screen #2

The Amazing Spider-Man
 9:35 PM
Rated:
 PG



Cast:
 Andrew Garfield, Emma Stone and Rhys Ifans
Plot: Peter Parker finds a clue that might help him understand why his parents disappeared when he was young. His path puts him on a collision course with Dr. Curt Connors, his father's former partner.
Men in Black III
 12:00 AM
Rated:



Cast:
 Will Smith, Tommy Lee Jones and Josh Brolin
Plot: Agent J travels in time to MIB's early years in the 1960s, to stop an alien from assassinating his friend Agent K and changing history.

Screen #3

Brave
 9:40 PM
Rated:
 PG



Cast:
 Kelly Macdonald, Billy Connolly and Emma Thompson
Plot: Determined to make her own path in life, Princess Merida defies a custom that brings chaos to her kingdom. Granted one wish, Merida must rely on her bravery and her archery skills to undo a beastly curse.
The Avengers
 11:20 PM
Rated:
 PG



Cast:
 Robert Downey Jr., Chris Evans and Scarlett Johansson, Mark Ruffalo, Chris Hemsworth, Jeremy Renner, Tom Hiddleston, Clark Gregg, Cobie Smulders, Samuel L. Jackson, Gwyneth Paltrow
Plot: Nick Fury of S.H.I.E.L.D. brings together a team of super humans to form The Avengers to help save the Earth from Loki and his army.