JAY LENO AND HIS CARS:
Born in 1950, Jay Leno is an American late-night talk show host and stand-up comedian. He hosted The Tonight Show with Jay Leno from 1992 to 2009, then hosted his own show, The Jay Leno Show, for one year due to a host controversy, before returning toThe Tonight Show in 2010. Leno is known for his clean,
America-friendly act and his characteristically protruding chin. He has won an Emmy Award
Jay Leno has a collection of vehicles that can be described as a massive automotive museum. His car collection includes 84 cars and 73 motorcycles. They're housed in the the big dog garage in Burbank, California which is comprised of 3 large warehouses.
If you ever visit Hollywood and are cruising muholand drive don't be surprised if you come across Jay Leno in one of his many vehicles rounding the turns. His tastes range from turn of the century steam powered cars, motor cycles, antique fire engines, Bugati's, Sportsters a cacophony of high end sports and luxury cars and even jet powered vehicles.
When he's not doing the Tonight Show you can more than likely find him wrenching something from his huge collection of cars at his Big Dog Garage.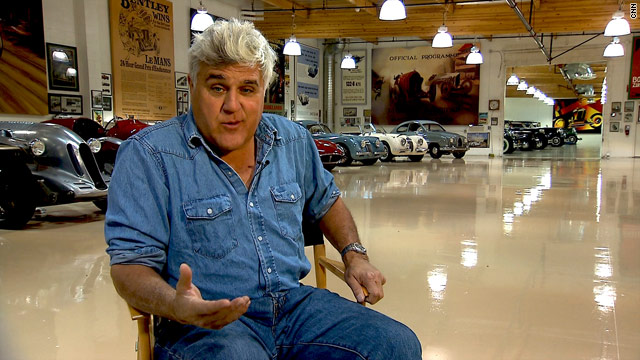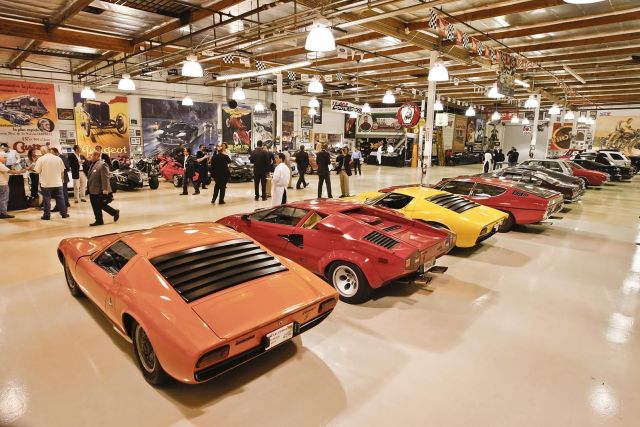 .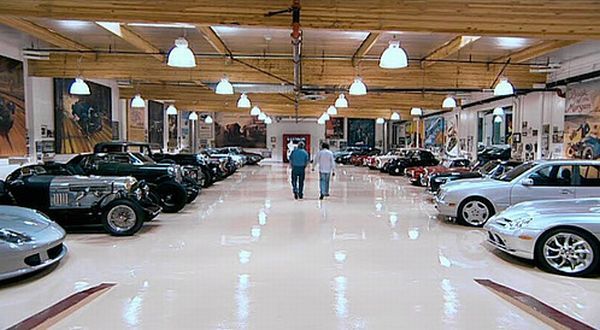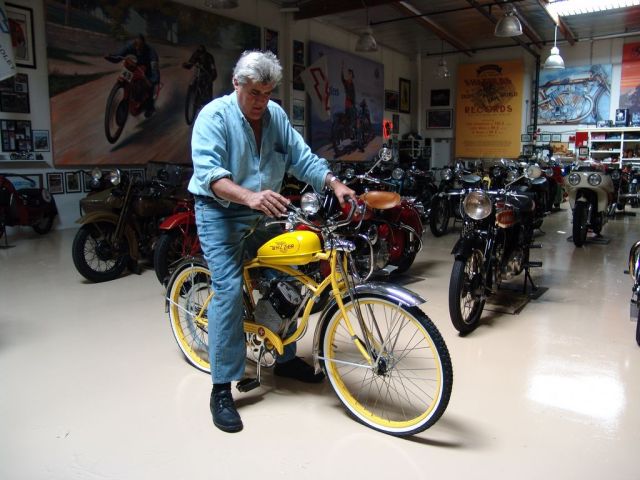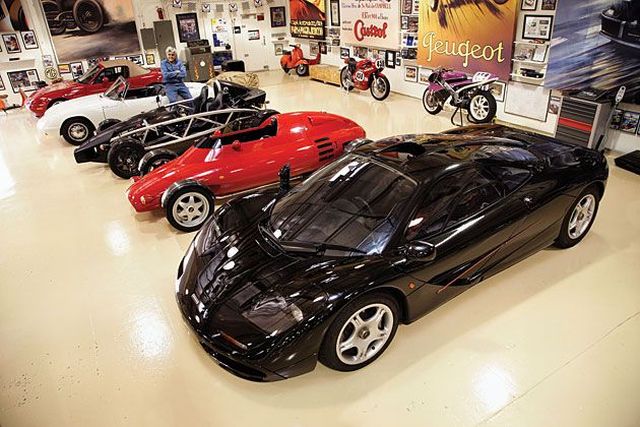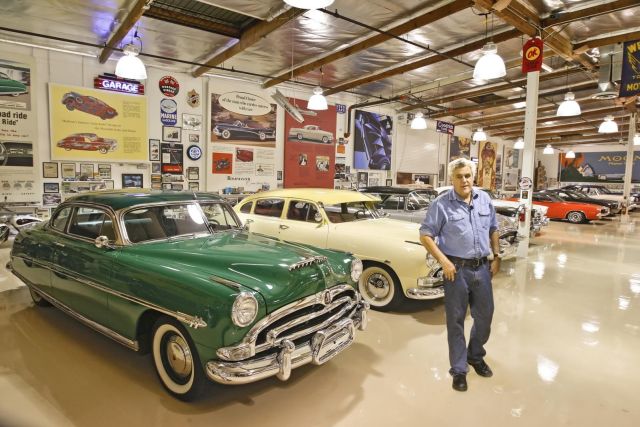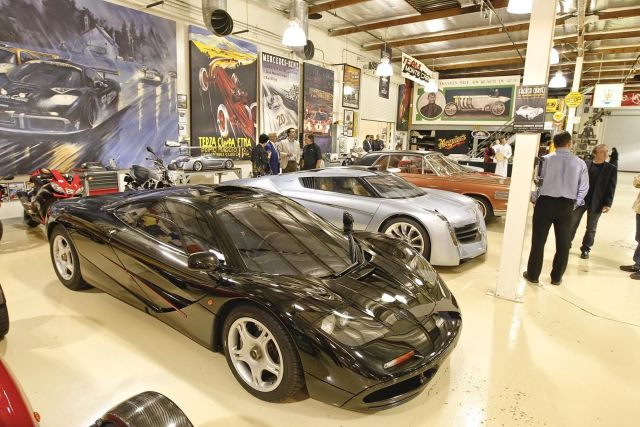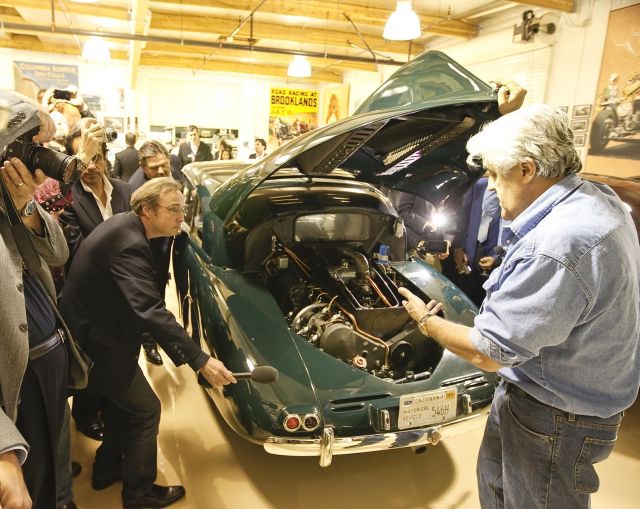 Video:
[youtube]http://www.youtube.com/watch?v=-pV8Ko0tIoM[/youtube]