In this post will we review a list of new movies that are featured at 5 Drive-In, Starlite Drive-In, Mustang Drive-In for the of week November 14 to November 22.
The Twilight Saga: Breaking Dawn – Part 2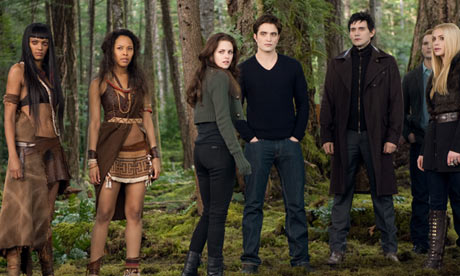 Before I start talking about this heavily bleeding franchise, I would like to let our Twilight  fans know about our Early Screening on Thursday November 15th (tomorrow night).
Starlite Hamiliton & 5 Drive-In Oakville, will be hosting a "Twilight Night" at screen #3. Breaking Dawn Part 1 (7:00 pm) & Part 2 (10:01 pm) will be featured at screen #3 on Thursday Night Only!
Starting Friday November 16th Twilight Saga Break Dawn Part 2 will be featured with a new movie for the rest of the week. For more info please visit the coming soon section on the websites. 5 Drive-In: 5drivein.com , Starlite Drive-In: starlitehamilton.com, Mustang Drive-In: mustangdrive-in.com.
The astonishing conclusion to the series, THE TWILIGHT SAGA: BREAKING DAWN — PART 2, illuminates the secrets and mysteries of this spellbinding romantic epic that has entranced millions.
——————————-
Flight
Flight is one of the strongest single scenes of 2012: It's extended, detailed, technically and emotionally realistic, and beyond that, it reveals character.
The LA Times points to Washington's performance and the flight scenes:
The LA Times asks: "Is there anything Denzel Washington can't do? As an actor, he's tackled such diverse roles as a level-headed submarine officer, a homophobic lawyer, a crooked narcotics cop and a number of real-life figures, including Malcolm X and Rubin "Hurricane" Carter."
Flight will be playing at 5 Drive-In, Starlite Drive-In, & Mustang Drive-In. (starting this Friday Nov 16)
——————————-
Alex Cross
Movie Info: Alex Cross follows the young homicide detective/psychologist (Tyler Perry), from the worldwide best-selling novels by James Patterson, as he meets his match in a serial killer (Matthew Fox). The two face off in a high-stakes game of cat and mouse, but when the mission gets personal, Cross is pushed to the edge of his moral and psychological limits in this taut and exciting action thriller. — (C) Lionsgate
Tyler Perry gets deadly serious in the intense suspense thriller, Alex Cross, the search for justice requires a keen eye and a glimpse inside the criminal mind.
Alex Cross will be playing at 5 Drive-In, Starlite Drive-In, & Mustang Drive-In. (starting this Friday Nov 16)
——————————-
Skyfall
If you still haven't heard, Skyfall dominated the box office the past weekend with astonishing numbers, blowing away box office rivals with US$87.8 million dollars in ticket sales! The biggest opening in Bond franchise history.  Scoring a 91% review on rotten tomatoes,  Skyfall easily one of the best Bond films yet.  The film is the third starring Daniel Craig—by any reasonable assessment a better Bond than any since Sean Connery—and as such it possesses a kind of deciding-vote quality over the two that preceded it.
Skyfall both honours and revitalizes what has come before, and offers compelling evidence that 007 is indeed back. As Bond himself replies, when asked what hobbies he might have: "Resurrection."–Amen.
Now playing at 5 Drive-In Oakville, &  Starlite Hamilton Drive-In
Also See:  Skyfall 007  – REVIEW ,  Skyfall Dominates Box Office
Adele- Skyfall
[youtube]http://www.youtube.com/watch?v=StJLvbPIvTw[/youtube]
At first Adele's song might appear a little dull, but once you see / hear / experience it in the context of the movie it makes the hairs on the back of you neck stand on end.
So this was it for our movie gossip blog post, hope you all enjoyed it and hope  to see you very soon at the Drive-In Theatres. Remember movies are always bigger and  better under the stars.