Season Greetings Folks!
If you missed our previous update on what's  happening this lovely Christmas season at the 5 drive-in,  please click here to view the post.
5 Drive-in is featuring a great line up of movies! Come and celebrate the holiday season with a festive drive-in movie!
Great list of things happening at 5 drive-in theatre:
#1. Early screening of The Hobbit: An Unexpected Journey Thursday December 13th at 10:00 PM on screen #1. This great movie will be playing on the weekend as well.
#2. Screen #2 is hosting 2 new movies!! This screen is perfect for couples first feature is 'Red Dawn' and the second feature is 'Playing For Keeps', starring Gerard Butler with Jessica Biel, Uma Thurman, Catherine Zeta-Jones, Judy Greer, and Dennis Quaid!
#3. There is always something playing at 5 that is suitable for the kids, Rise of the Guardians will be playing at screen #3 with a great adult feature for the parents, the one and only Skyfall.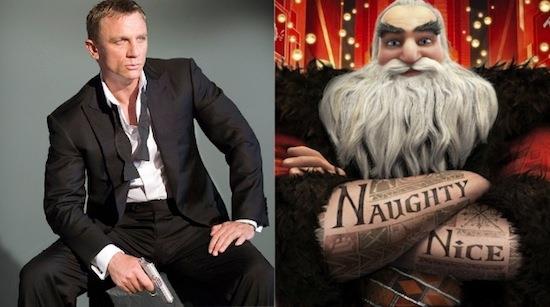 #4. On Friday December 21st, 5 Drive-in  will be hosting 3 great new flicks; "This is 40" staring Paul Rudd, Leslie Mann and Jason Segel which will be playing with The Man with Iron Fists.
#5. And sure enough, ex–military investigator Jack Reacher is  coming to 5 Drive-in the Same Friday (December 21st). "Jack Reacher"is our second new flick is, starring Tom Cruise.
#6.  Our 3rd new feature opening on December 21st, is the Hilarious movie called "The Guilt Trip" which will be featured with the other new flick, Jack Reacher .
Please note:   We will be closed on the 24th and 25th of December.
 Come and  Watch a Flick or Two with us at the 5 Drive-In Theatre this holiday season and warm up with great movies under the stars!
The Hobbit: An Unexpected Journey

"The scene with Galadriel in Rivendell. A chance to get to know Cate Blanchett and gaze into that beautiful face all day long."
"It's the music that immediately washes over the audience like a warm blanket and reminds them that they're 'home' again."
Composer Howard Shore welcomes us back to Middle-earth in this exclusive video from Abbey Road Studios on Entertainment Weekly: http://bit.ly/RYwKc1
SEE YOU AT THE DRIVE-IN 🙂