Sicario is the latest American film from Canadian director Denis Villeneuve. The film was written by Taylor Sheridan, and stars Emily Blunt, Josh Brolin, cinematic powerhouse Benicio del Toro, Canadian actor Victor Garber, as well as Jon Bernthal and Daniel Kaluuya.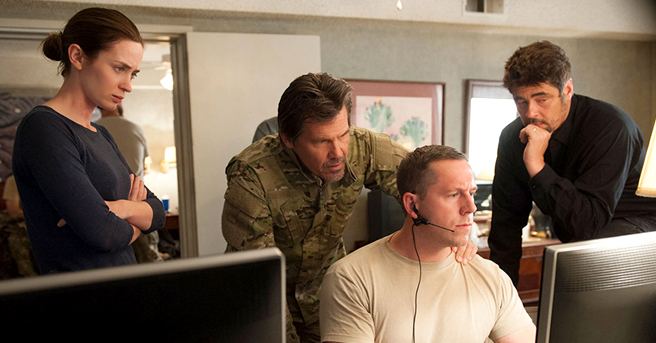 The film played at both the Cannes Film Festival, as well as TIFF, and received rave reviews from both festivals, from critics and audiences alike. The film features Emily Blunt as a FBI agent working a case with American agent Josh Brolin, and Mexican agent Benicio del Toro as they attempt to take down an unknown drug lord causing damage on both sides of the border.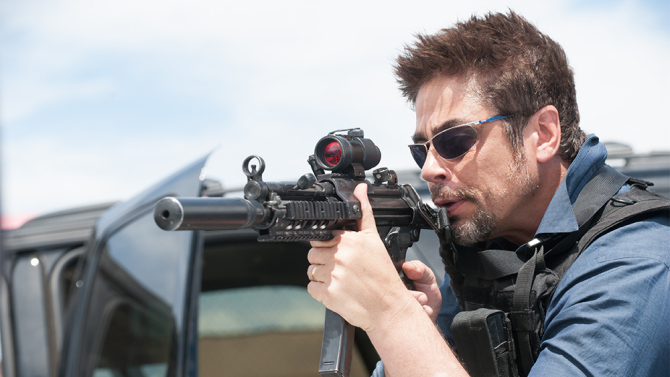 'Directed by Denis Villeneuve' is a sign of sure quality nowadays. He hails from Quebec, and started directing French-Canadian films in 2001. In 2010, his film Incendies was nominated for Best Foreign Language Film at the Oscars, and since then, he has exploded onto the American film scene. In 2013, he released two films, both starring Jake Gyllenhaal, entitled Prisoners and Enemy. Both were highly critically acclaimed, the former a film about a detective and saddened father searching for a missing girl, the latter, a more surreal tale about a man discovering his exact double. Both were some of the best films of their year, and Sicario is also sure to be.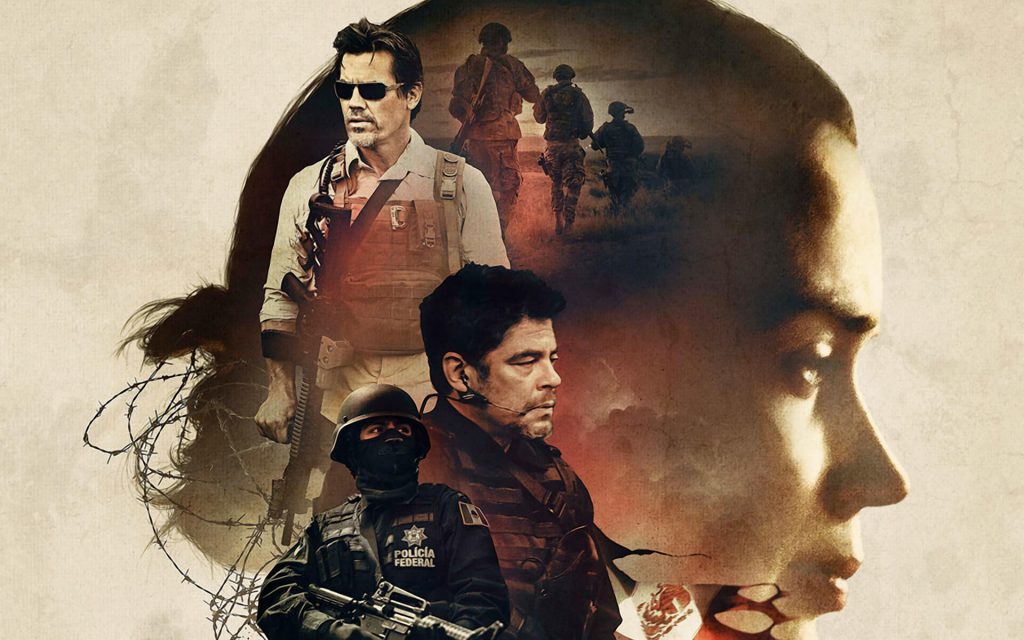 The film features the return of Roger Deakins, arguably the best working cinematographer today, famous for his work with the Coen brothers, and on the most recent Bond film, Skyfall. The film will be sure to look beautiful, this is guaranteed, both due to its cinematographer and its setting. It also looks to be an extravagantly thrilling ride, from start to finish.
     The film has had a limited release for the past week, and has done relatively well so far. It is getting a wide release, and will be coming to your local drive-in this weekend, so make sure to check it out. This one isn't for the kids though, unless you want to teach them the realities of the cartel's strength in Mexico. But nonetheless, this is one of the most important films of the year to see, and you'd be making a mistake in missing it.