The Fast and the Furious is coming back to the 5 drive in for one day only. While production continues on the eighth film in the automotive action saga, Universal will celebrate the film that started it all with a 15th anniversary theatrical re release.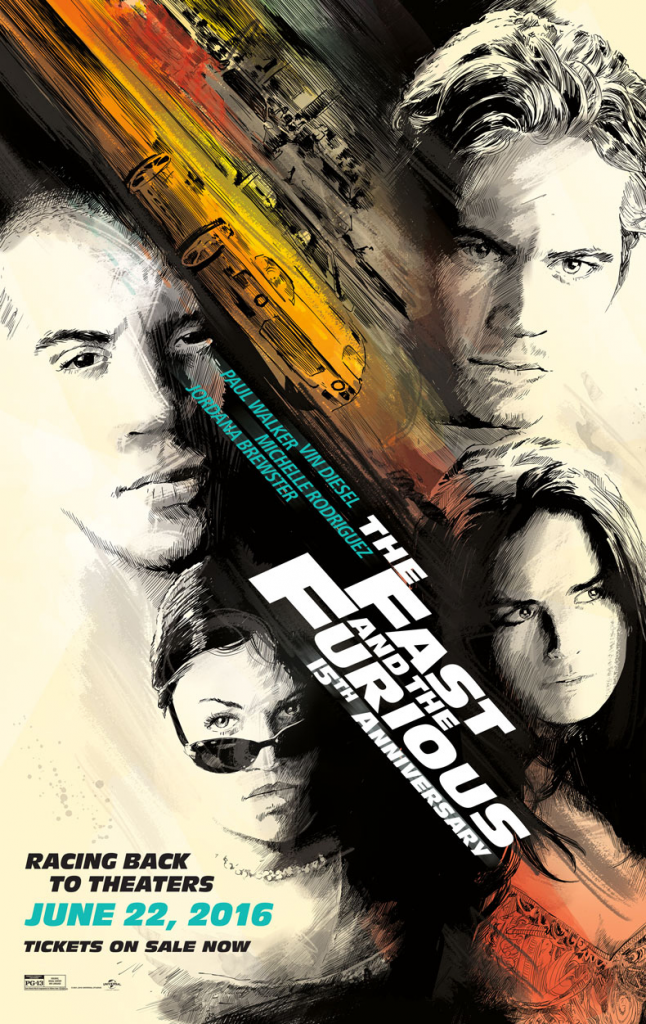 "Fifteen years Vin Diesel's life changed forever. Dom was born… Little did he know back then what that really meant," . "The brotherhood formed with Brian, the love personified in Letty and the sense of family initiated by Mia… It is surreal that this film has held up all the years and led to so much more. Proud of our Fast saga family. From studio to crew, thank you all." says  Vin Diesel ..
The Fast & Furious saga has grossed a collective $3.9 billion over the last decade and a half. The as-yet-untitled eighth chapter will hit theaters on April 14, 2017.
see you all at the screening this week ….bring your coolest car and lets celebrate …