With his rowdy head of frizzy red hair and bulging blue eyes, Gene Wilder was the sort of comedic genius who could make you laugh just by looking at him — and lose it altogether once he opened his mouth.
Thanks to his turn as a sweet-toothed trickster in 1971's "Willy Wonka & the Chocolate Factory," Wilder entered the pantheon of beloved children's idols, winning over fresh generations with the impish charm he'd perfected in a résumé of more grown-up roles.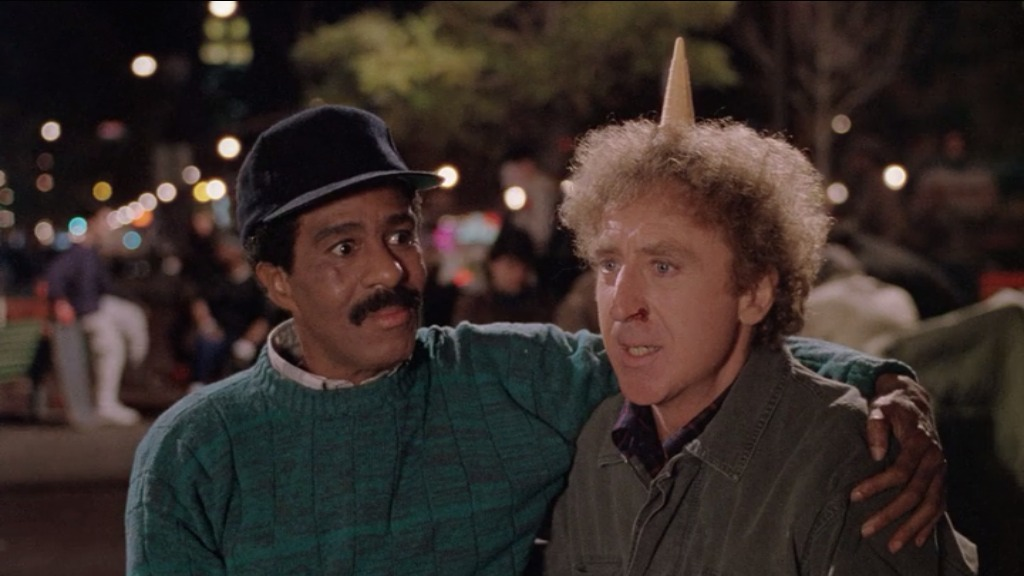 After gaining attention in theater playing a hotel valet in "The Complaisant Lover" on Broadway in 1961— and the part of Billy Bibbit in "One Flew Over the Cuckoo's Nest" in 1963 — Wilder launched his screen career with a scene-stealing bit part in 1967's "Bonnie and Clyde," earning one of the raucous New Hollywood classic's big laughs as a hapless character in the back seat of a car that's stolen out from under him.
Wilder's career took off from there. His connection to director Mel Brooks, which began in Wilder's early theater days, paid off in a big way when the director offered him a starring role opposite Zero Mostel in 1968's "The Producers." The role of skittish accountant Leo Bloom earned Wilder an Oscar nomination. (Matthew Broderick reprised the role on Broadway, and while he was also great, the switch served to underscore the brilliance of Wilder's screen performance.)
A master of both comic timing and elastic physical humor, Wilder dealt in the type of suspense typically associated with thrillers and action movies, managing to appear so spontaneous and unpredictable that audiences couldn't anticipate what he might do next. That quality is perhaps best demonstrated by an oft-repeated anecdote: Before agreeing to play Willy Wonka, Wilder insisted that the character make his entrance hobbling like a cripple, only to delight the crowd when he loses his cane and tips forward precariously, rolling into a spectacular somersault.
"Because from that time on, no one will know if I'm lying or telling the truth," he explained, though the philosophy may as well have applied to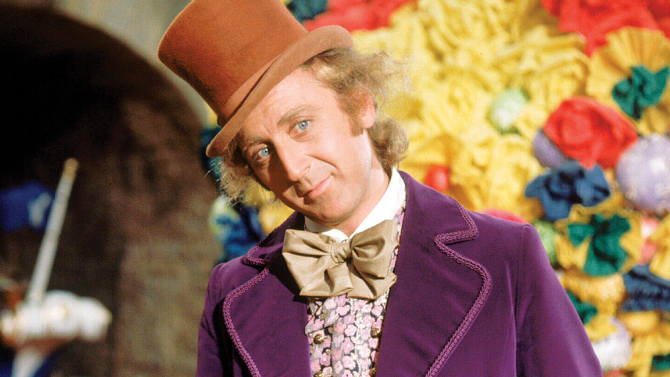 his entire career.
A master of surprise, he played every part with in-the-moment abandon, whether insisting on the correct pronunciation of his name in "Young Frankenstein" or ignoring the fact that his pet falcon is dead in "Start the Revolution Without Me."
Bona fide movie stars tend to radiate an energy all their own, and in Wilder's case, it often felt as if he'd just taken his finger out of an electrical socket. What better way to keep up with the likes of Mostel or Richard Pryor? "Silver Streak" contains perhaps Wilder's wildest moment, as he follows Pryor's advice in trying to pass for black.
Wilder was never better than when reacting to an equally hilarious colleague, and his collaborations with Mostel and Pryor brought out his best work. His marriage to Gilda Radner, who died of ovarian cancer in 1989, transformed him into a vocal advocate for cancer awareness.
Though their love story ended in tragedy, we remember comedians for the times they made us laugh. Wilder was a master of pantomime and parody, elevating a performan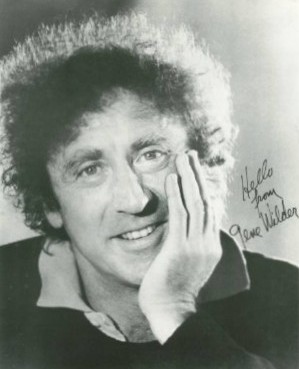 ce style that had bordered on lowbrow in the hands of Danny Kaye and Jerry Lewis. Wilder all but disappeared from screens in the early '90s, and yet more than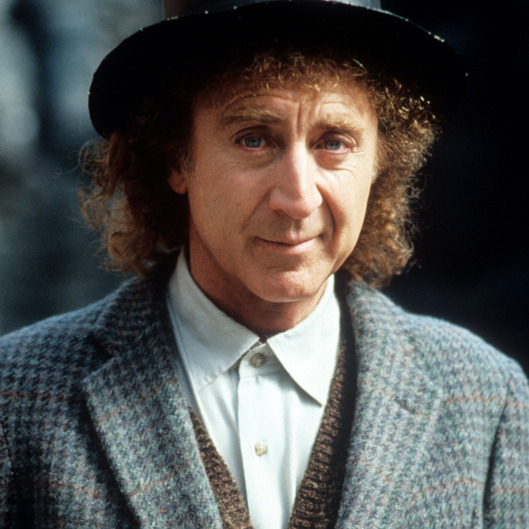 half a dozen of his credits remain cult classics today — the mere memory of which brings a fresh grin to our faces.
Save