Angelina Jolie has filed for divorce from Brad Pitt.
An attorney for Jolie's, Robert Offer, confirmed the news to the Associated Press that she had filed for divorce "for the health of the family."
According to court documents obtained by Variety, she filed legal documents on Monday morning, requesting joint legal custody of their six children — she would have physical custody of the children and would grant him visitation. The legal grounds for divorce are listed as "irreconcilable differences."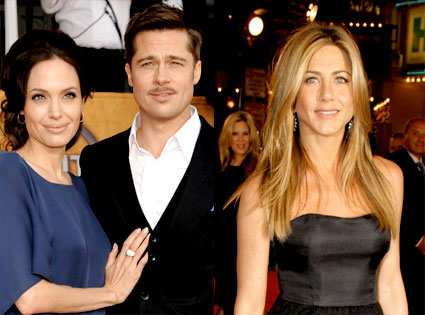 Jolie is claiming jewelry and other personal items as well as earnings from and after the date of separation, which is marked in the court documents as Sept. 15, 2016.
Pitt released a statement confirming the news and asked for privacy for his children on Tuesday morning.
"I am very saddened by this, but what matters most now is the wellbeing of our kids. I kindly ask the press to give them the space they deserve during this challenging time," Pitt said in a statement toPeople.
Jolie and Pitt recently co-starred in the film "By the Sea," which opened the AFI Film Festival in 2015. Jolie wrote and directed the film about a couple trying to repair their marriage.
Netflix will premiere the true-life Khmer Rouge drama she directed, "First They Killed My Father: A Daughter of Cambodia Remembers," later this year.
Jolie's recent acting credits include "Kung Fu Panda 3" and "Maleficent." She also directed the film "Unbroken" in 2014.
Pitt recently starred in the 2015 film "The Big Short" which he also helped produce. Pitt's upcoming projects include the the Robert Zemeckis film "Allied" co-starring Marion Cotillard, a satire about the war in Afghanistan called "War Machine" and a sequel to "World War Z."

Jolie recently passed on Kenneth Branagh's remake of "Murder on the Orient Express." A sequel to "Maleficent" with Jolie attached has been announced, but hasn't gone into production.
The couple has been together since 2004 and were married in August 14, 2014.