"Silence," Martin Scorsese's passion project about Jesuit priests in feudal Japan, has snagged an awards-season release date, signaling that Paramount Pictures believes it has an Oscar contender on its hands.
The religious epic will debut in limited release on Dec. 23, before expanding in January. There are no wide releases scheduled to debut on that date, but "A Monster Calls," a fantasy adventure, will bow in limited release on that date.  Moreover, it is a crowded time of year as studios are fielding a number of prestige films and commercial projects, all trying to take advantage of the holidays. The animated musical "Sing," video game adaptation "Assassin's Creed," and "Passengers," a sci-fi romance with Jennifer Lawrence and Chris Pratt, hit theaters two days before "Silence" debuts.
"Silence" boasts a cast that includes Andrew Garfield, Liam Neeson, and Adam Driver, as well as a screenplay by Jay Cocks, Scorsese's collaborator on "Gangs of New York" and "The Age of Innocence." The film has been in development for over two decades, with the likes of Daniel Day-Lewis, Benicio del Toro, and Gael García Bernal all involved at various points before they left for other projects.  Lining up financing for the $50 million production was a herculean task.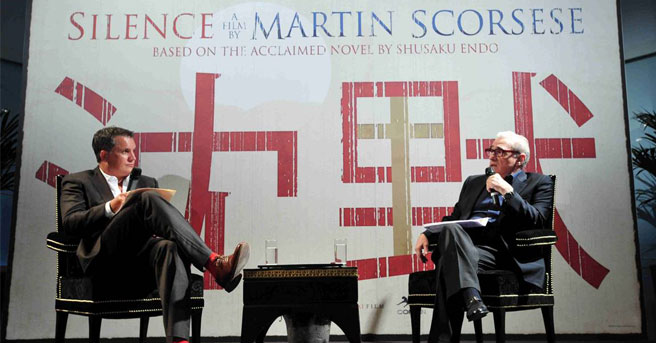 Scorsese has been nominated 12 times for an Oscar, winning best director in 2007 for "The Departed," starring Leonardo DiCaprio, Matt Damon, Mark Wahlberg, and Jack Nicholson. If "Silence" is going to emerge victorious it will have to hold off the likes of "La La Land," a musical with Emma Stone and Ryan Gosling that has drawn raves; "Manchester by the Sea," Kenneth Lonergan's portrait of a family tragedy; and "Fences," Denzel Washington's adaptation of August Wilson's beloved play.