Tom Hanks and Emma Watson are both looking for perfection in the first trailer for EuropaCorp's tech thriller "The Circle," based on the international best-seller by Dave Eggers.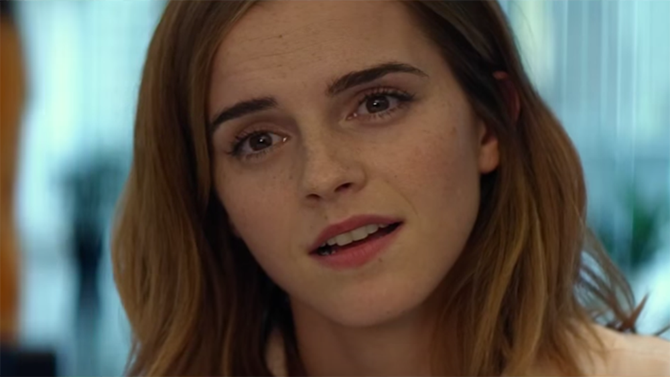 "I am a believer in the perfectibility of human beings," says Hanks to a large audience as the founder of the world's largest tech and social media company.
Watson's character voices similar aspirations during her job interview when asked about the company. "It's the chaos of the web made elegant," she says.
But the story turns ominous quickly, as Hanks touts a digital world that contains no privacy.
"There needs to be accountability," he asserts. "Knowing is good but knowing everything is better."
The film also stars John Boyega, Patton Oswalt, Karen Gillan and Ellar Coltrane. Alicia Vikander was originally supposed to star, but Watson replaced her in the role last year. The film was written and directed by James Ponsoldt, whose credits include "The End of The Tour" and "The Spectacular Now." Producers are Gary Goetzman and Hanks for Playtone, Anthony Bregman for Likely Story and Ponsoldt.
The film was fully financed by Image Nation Abu Dhabi and is presented by Image Nation in association with Parkes MacDonald Productions.
"The Circle" opens in theaters on April 28.