He's officially a centenarian.
Kirk Douglas turned 100 Friday, marking a major milestone few reach in their lives.
Daughter-in-law Catherine Zeta-Jones, 47, celebrated the occasion with a heartwarming video of her father-in-law through the years.

The compilation contains a plethora of photos and videos showing the many sides of the iconic Hollywood actor, including a heartwarming sequence of Douglas dancing with his grandson, Dylan.
The video also shows the world some incredibly candid and personal snaps of the actor when he was younger, proving he's always been a doting dad.
In a cute moment, Catherine opted to include a video of her children training just like their grandpa, Spartacus.
The actor famously played the leading role in Stanley Kubrick's 'Spartacus' in 1960, cementing his status as Hollywood royalty.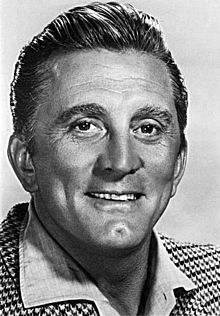 But Douglas recently admitted to feeling 'lonely' as he celebrates 100 years.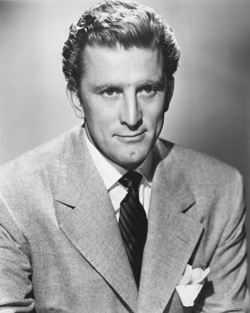 'I am now 100 years old. I read about Hollywood, and I don't know the people. Where is Burt [Lancaster]? Where is Laurence Olivier? They're all gone. I miss them. I feel lonely,' the star said in an interview with Variety magazine.
Olivier passed away at the age of 82, and Lancaster at 80. The actors were Douglas' co-stars for many films, such as The Devil's Disciple.
The legend is often touted as one of the last remaining survivors of the golden age of Hollywood.
But the road to longevity hasn't been easy.  In 1991, the actor was involved in a helicopter accident that killed two people and left him with a severe spine injury.
He also suffered from a stroke five years later, which left him with debilitated speech.
It's something that has plagued him ever since.  Douglas even apologized during his most recent interview with Variety, telling the magazine: 'I hope you understand me, because I used to talk better than this.'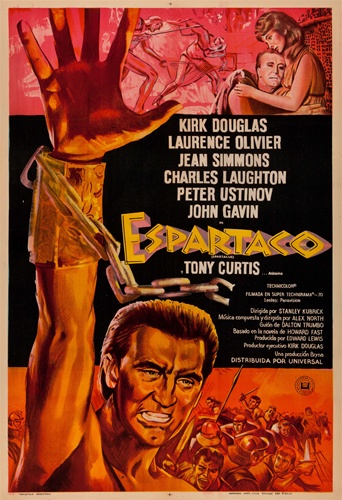 The Paths of Glory star says he's not planning on stopping at 100 and promised the magazine he will be back for his next milestone: 'We're doing this again when I'm 200.'
Kirk recently penned an essay for Closer Weekly about what he'd learned over the course of his life.
The iconic film actor revealed in the article that he believes his love for his wife Anne is the secret to his longevity.
'I was lucky enough to find my soul mate 63 years ago, and I believe our wonderful marriage and our nightly 'golden hour' chats have helped me survive all things,' wrote Douglas in the magazine.
He's celebrating his birthday in style, with 200 of his closest friends and family at a party hosted by his son Michael Douglas, 72, and daughter-in-law Catherine Zeta Jones.
For his birthday last year the two donated $15million to Harry's Haven, an Alzheimer's treatment facility which is located just outside Los Angeles and takes care of patients who previously worked in the motion picture or television business.
Thanks to that donation the organization was able to expand, adding on a two-story addition which they named the Kirk Douglas Care Pavilion.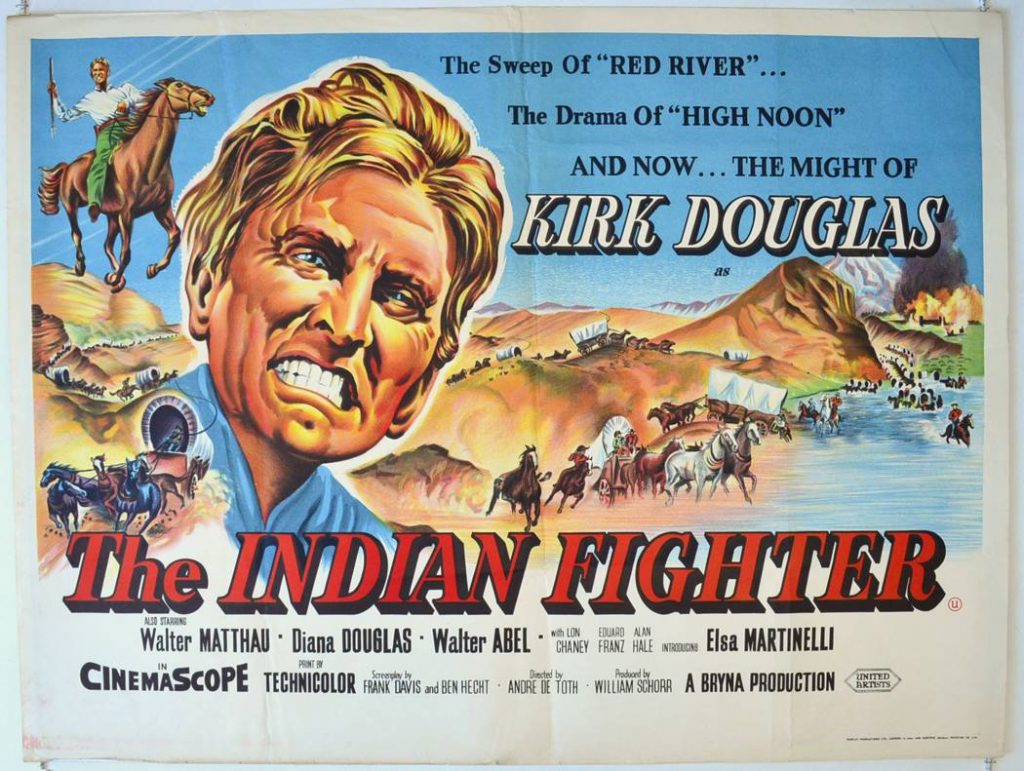 The three-time Oscar nominee, who received the Academy's prestigious Lifetime Achievement award in 1996, married wife Anne in 1954, three years after his first marriage to Diana Douglas ended in divorce.
Kirk, who was already a father to two young sons, Michael and Joel, would go on to have and additional two sons with Anne, Eric and Peter.