"They've truly inspired us"
Peter Borovilos
Chief Brand Innovation Strategist
This year the world has been rocked by a series of shocking celebrity deaths, leading many to see 2016 as the worst year for losing much-loved stars. Death claimed inspiring political figures in 2016, including Cuba's revolutionary leader Fidel Castro and Thailand's longtime king, Bhumibol Adulyadej, but also took away royals of a different sort: kings of pop music, from Prince and David Bowie to George Michael, and a princess of pop culture, actress Carrie Fisher, and how could one forget the infamous Alan Rickman, most notably known for his dark and moving performance as Professor Severus Snape in the Harry Potter franchise.
"If we consider the body of people that are nationally known and recognized, and consider that as a certain kind of family," said Robert Thompson, a professor of pop culture at Syracuse University, "2016 was a really, really bad year for the family."
Muhammad Ali
A boxer nicknamed "The Greatest" who inspired an entire generation to become champions in ever battle they fought. From Muhammad Ali, we learned how to be poets, to be prophets, to be true to our beliefs even when it felt like the entire world was against us. His passionate joy and his righteous anger, combined with his charisma, made him the Greatest of All Time. A global hero, Muhammad Ali passed away June 3 after his final battle with Parkinson's disease. He was 74.
 Fidel Castro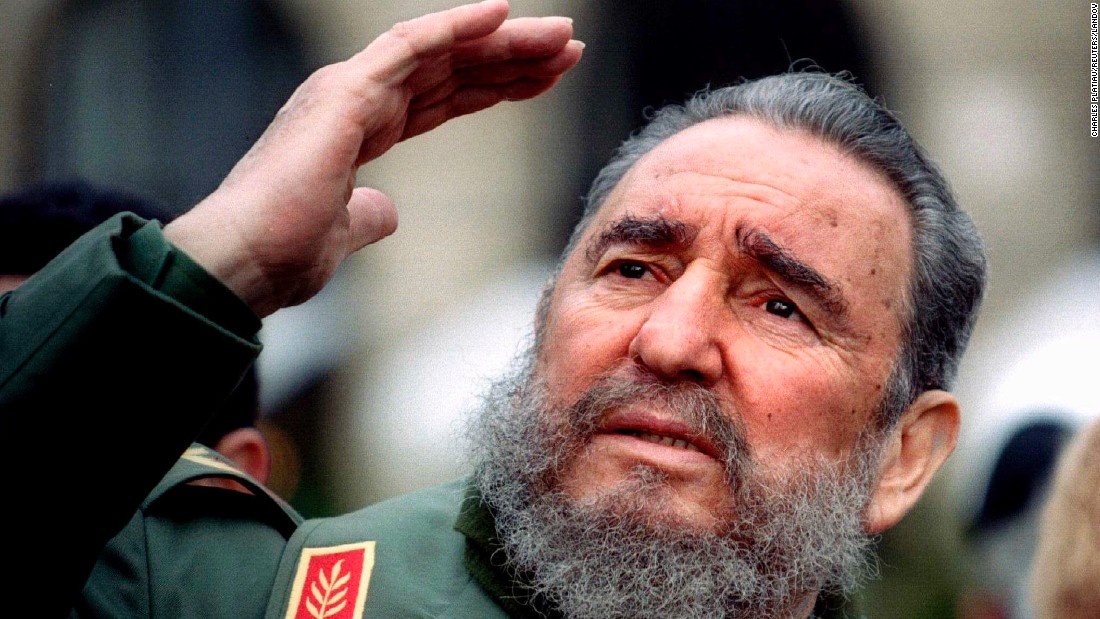 The death of controversial leader Fidel Castro sent shockwaves around the world. Looked as a revolutionary by some, and a cold hearted dictator by others, Castro died Nov. 25 at 90.
David Bowie
The British rocker whose sound and persona outweighed many in our time, died from a secret battle with cancer on Jan.10. Bowie was 69. He taught us to create our own realities, and stay true to our personal spirit of innovation and revolution. A trickster, Bowie embodied everything it meant to be 'different' and helped us all understand that being 'weird' is our secret strength.
Gene Wilder
Gene Wilder, had a long and storied movie career, but he was best known for his role as Willy Wonka, a charming, and sarcastic candy maker. His role touched the hearts of every generation around the world. He taught us to never take life so seriously; he loved to make people laugh, his comedy antics were fair game, from sex, war, racism, monsters, it was part of his talent. Wilder wasn't afraid of living loud. He captivated us with his imaginative eyes. Gene Wilder died on August 29 from complications with Alzheimer's disease. He was 83.
Prince
Prince was a visionary, a mega pop star who used his Purple Domain to evoke a sense of mystical wonder amongst the masses. We learned to question everything and find joy in joyless places. His divine funk was not only brave but so welcoming. He taught us to let go of the world and create our own paradise. And what a fantastic result that was. Prince died on April 21 at the age of 57.
Alan Rickman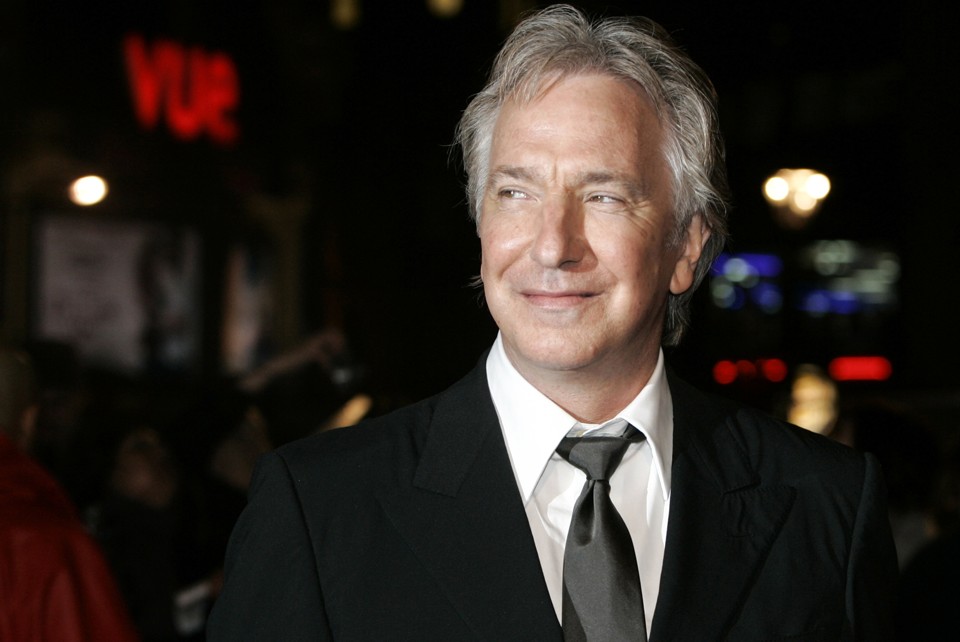 Alan Rickman taught us all about the importance of never judging a book by its cover. His infamous and moving performance as Severus Snape in the Harry Potter franchise had captivated audiences all over the world and allowed for a new generation to fall in love with reading again. His often dark character made him an iconic actor. Alan Rickman said his final goodbye on January 14 after his battle with cancer. He was 69.
Leonard Cohen
Leonard Cohen, a Canadian singer, songwriter, poet, and novelist was an icon who spoke with great intelligence and thought, which was translated into his music and literature. He taught us that nothing is perfect and that as humans, we must adapt to changes around us "If you don't become the ocean, you'll be seasick every day" he taught us that love is complicated but we mustn't become too cynical.  And that it's hard to move on sometimes "How can I begin anything new with all of yesterday in me?" But most importantly, Cohen taught us to be true to ourselves "Act the way you'd like to be and soon you'll be the way you act" In his final chapter at 82, Leonard Cohen passed away on November 7.
Alan Thicke
As a member of famous TV dads, Alan Thicke held a special place in the hearts of Canadians. He was proudly Canadian, never forgetting his roots even when he rose to stardom. His Canadian sense of humour and devotion to national winter sports taught us the importance of home. He challenged the status quo during his role as Dr. Jason Seaver on Growing Pains as he stayed home so his wife Maggie (Joanna Kerns) could pursue her career. His empathy, sternness when needed, served as a shining example to everyone starting a family. Alan Thicke was 69. He passed away on December 15.
Carrie Fisher
Carrie Fisher, most prominently known for her role as Princess Leia in the Star Wars film series, taught us all that society will do its best to put you in a category and keep you there, but with a space blaster, you can break these bonds! She taught us that an appetite for adventure will take you everywhere, including a galaxy near you. A strong advocate for mental illness and standing for women's roles in Hollywood, Carrie Fisher was a heroine, a space princess, and unapologetically herself. After heart complications, Carrie Fisher died on December 27 at the age of 60.
George Michael
George Michael, Beginning his career as one half of pop duo Wham! – he became famous in his own right with his debut solo single Careless Whisper. He taught us the importance of acceptance and love. Being a gay artist, he laid the groundwork for young gay men to be unashamed of their sex and sexuality, making a world still brimming with homophobia a slightly less troubling place to navigate. His profound assertion of being yourself made him a prominent social figure.
Losing these people is hard. Many more famous people died this year, of course, and every one of those losses stings. This year has been full of bad news, and being forced to say goodbye to so many brilliant hearts, spectacular spirits and unique minds is the icing on one hell of a nightmare cake. Whatever the future holds, we can't say we really loved these artists and advocates unless we're willing to help each other in the New Year and beyond. We'll show our love for those we've lost by following their examples and being ferocious about what we believe in, but never forgetting to be intensely kind.