The 1930s came alive Monday night at the TCL Chinese Theatre, where Warner Bros. staged the Los Angeles premiere of Ben Affleck's gangster thriller "Live by Night."
Zoe Saldana, who becomes a business associate and spouse to Affleck's rum-running character, admitted on the red carpet that she found the portrayal liberating.
"It was a dream for me because I got to understand how women of that era managed to get by, trying to be the bosses and making a conscious decision to love freely," she said. "I came away with the feeling that many more women were like that. You kind of want to trick yourself to pretend 'What if this is real?' so it was so easy to be transported to that era."
Elle Fanning, who portrays an addict-turned-preacher, credited Affleck (who produced, directed, wrote and starred) with evoking strong performances. "Because he's an actor, he puts out such a good energy, which creates a space where all actors are comfortable and can do their best."
"Live by Night" is the fourth Hollywood movie based on a Dennis Lehane novel, who also wrote "Mystic River," "Shutter Island" and "Gone Baby Gone," which was Affleck's directorial debut. At Monday's after-party at the Roosevelt, Lehane said he was exceptionally pleased by the actors and Robert Richardson's cinematography.
"I think I've been treated very well," he noted. "I love the acting and the cinematography is astonishing, the most beautiful I've ever seen in any of my movies. It's a great evocation of the world of Tampa and Ybor City."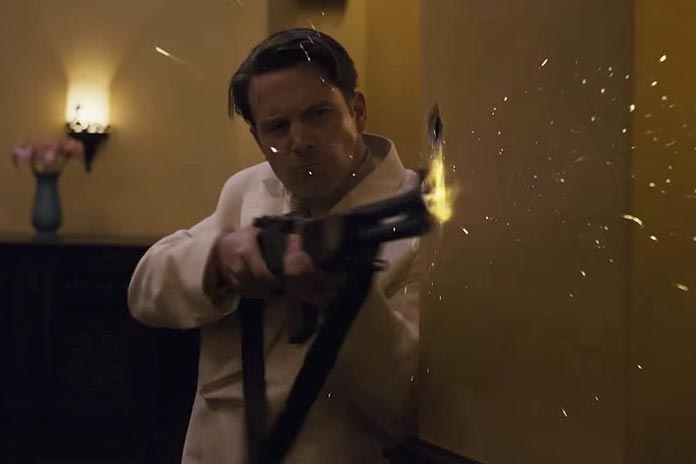 Lehane also admitted that he never visited the film sets in Georgia.
"I have a set allergy," Lehane said with a laugh. "It started when I was on the set a lot for 'Mystic River' and it really took me out of the mystery when I was watching the film so I couldn't really connect to it. One of the reasons I'm a writer is because I love the dream so I kind of like skipping the whole show of being on the set. I like the suspension of disbelief."
"Live by Night" goes into wide release on Friday.