After a difficult month for "Star Wars" fans, "Star Wars: Episode VIII" director Rian Johnson is giving them a little break. In an interview with USA Today (conducted prior to the death of star Carrie Fisher), Johnson divulged some of the first details the public will hear about the next installment in the space epic.
"I want it to be a blast and to be funny and to be a ride the way 'The Force Awakens' and the original 'Star Wars' movies were," Johnson said.
Some of this fun will include time investigating the motivations of the hero trio, Rey, Finn, and Poe, while also revealing more about the mysterious histories of these starring characters.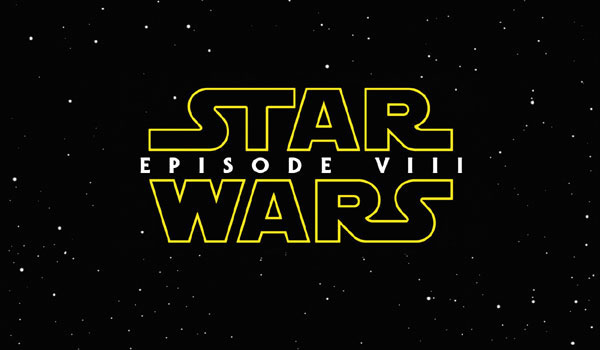 "I wanted to know more about each of them, and that doesn't just mean information or backstory," Johnson said. "Figure out what's the most difficult thing each of them could be challenged with now — let's throw that at them and dig into what really makes them tick by seeing how they handle that."
The iconic Luke Skywalker, played by Mark Hamill, will also appear from the get-go and keep coming back onscreen for more. Johnson knows Luke is a fan favorite, so he's "approaching it with a take that I hope feels honest and real and is going to be interesting to folks and make sense."
In addition, Rey will apparently form a strong connection with Luke. She was last seen approaching Luke on his remote planet carrying his old lightsaber, "both not knowing what's going to happen and also having a lot of expectations in her head about how this is going to go." Johnson added that she will have a bit of a coming-of-age arc.
"It very much feels like what we all go through in adolescence, the dawning of this new chapter of our lives," he noted.
Much like the previous films, the concept of family will weave its way throughout the film. Especially for Rey, whose parental origin is currently unknown, this theme has been "a really powerful part of her setup and something I really wanted to dig into with this," the director said.
Though Johnson did not reveal the title of the upcoming film, he said he's had it in mind since he first started working on the film. "I'll just blurt it out right now!" he joked. "All in good time."
As the case often is with those working on the new "Star Wars" movies, Johnson grew up watching Skywalkers and Kenobis journey through a galaxy far, far away.
"It's felt resonant and meaningful because it meant so much to me as a kid," he said. "The creative work has felt like play."
"Star Wars: Episode VIII" will premiere Dec. 15, 2017.