Hello Folks
Here are the most anticipated movies coming out in 2017 this season.
Keep warm and can not wait to get out again for big movies under the stars!
Janurary
Split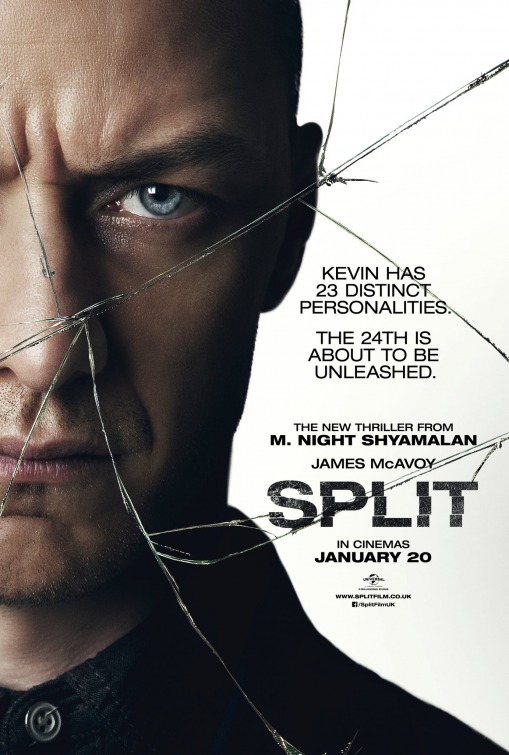 While the mental divisions of those with dissociative identity disorder have long fascinated and eluded science, it is believed that some can also manifest unique physical attributes for each personality, a cognitive and physiological prism within a single being.
XXX 3: THE RETURN OF XANDER CAGE
Focuses on extreme athlete turned government operative Xander Cage (Vin Diesel) coming out of self-imposed exile and on a collision course with deadly alpha warrior Xiang and his team in a race to recover a sinister and seemingly unstoppable weapon known as Pandora's Box. Recruiting an all-new group of thrill-seeking cohorts, Xander finds himself enmeshed in a deadly conspiracy that points to collusion at the highest levels of world governments.
Sleepless
Follows Jamie Foxx as undercover Las Vegas police officer Vincent Downs, who is caught in a high stakes web of corrupt cops and the mob-controlled casino underground. When a heist goes wrong, a crew of homicidal gangsters kidnaps Downs' teenage son. In one sleepless night he will have to rescue his son, evade an internal affairs investigation and bring the kidnappers to justice.
Moana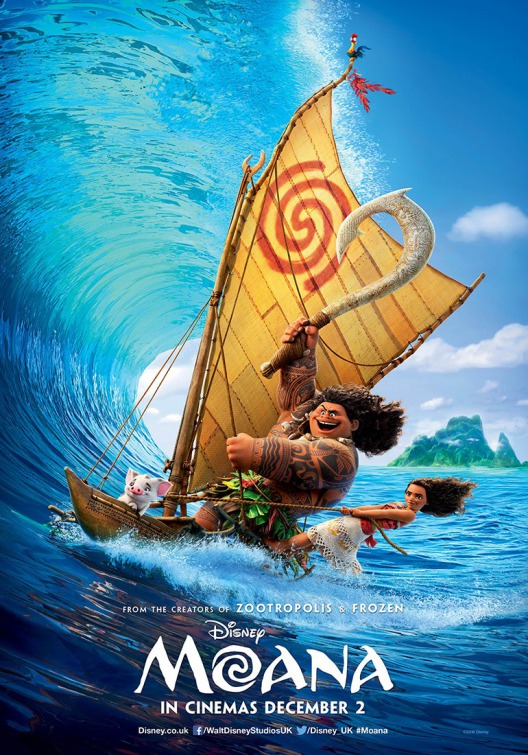 In the ancient South Pacific world of Oceania, Moana, a born navigator, sets sail in search of a fabled island. During her incredible journey, she teams up with her hero, the legendary demi-god Maui, to traverse the open ocean on an action-packed voyage, encountering enormous sea creatures, breathtaking underworlds and ancient folklore.
Gold
Gold stars Matthew McConaughey as Kenny Wells, a failing businessman and modern-day prospector desperate for a lucky break. As a last ditch effort, Wells teams up with an equally luckless geologist, played by Edgar Ramirez, to execute a grandiose plan: find gold deep in the uncharted jungle of Indonesia.
A Dogs Purpose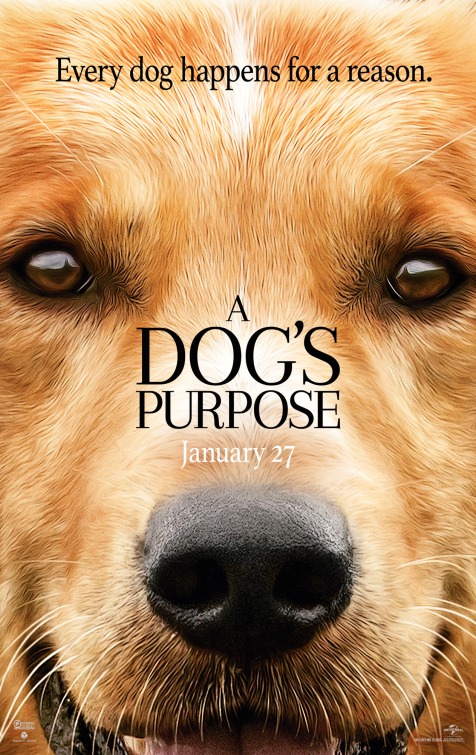 Shares the soulful and surprising story of one devoted dog (voiced by Josh Gad) who finds the meaning of his own existence through the lives of the humans he teaches to laugh and love. The family film told from the dog's perspective.
The Founder
Tells the true story of how Ray Kroc (Michael Keaton), a salesman from Illinois, met Mac and Dick McDonald, who were running a burger operation in 1950s Southern California. Kroc was impressed by the brothers' speedy system of making the food and saw franchise potential. He maneuvered himself into a position to be able to pull the company from the brothers and create a billion-dollar empire.
Resident Evil: The Final Chapter
Picking up immediately after the events in Resident Evil: Retribution, Alice (Milla Jovovich) is the only survivor of what was meant to be humanity's final stand against the undead. Now, she must return to where the nightmare began – The Hive in Raccoon City, where the Umbrella Corporation is gathering its forces for a final strike against the only remaining survivors of the apocalypse.
The Bye Bye Man
A horror-thriller that exposes the evil behind the most unspeakable acts committed by man. When three college friends stumble upon the horrific origins of the Bye Bye Man, they discover that there is only one way to avoid his curse: don't think it, don't say it. But once the Bye Bye Man gets inside your head, he takes control. Is there a way to survive his possession?
Monster Trucks
Looking for any way to get away from the life and town he was born into, Tripp (Lucas Till), a high school senior, builds a Monster Truck from bits and pieces of scrapped cars. After an accident at a nearby oil-drilling site displaces a strange and subterranean creature with a taste and a talent for speed, Tripp may have just found the key to getting out of town and a most unlikely friend. Melding cutting edge visual effects and state-of-the-art CGI, Monster Trucks is an action filled adventure for the whole family that will keep you on the edge of your seat and ultimately touch your heart.
February
The Space Between Us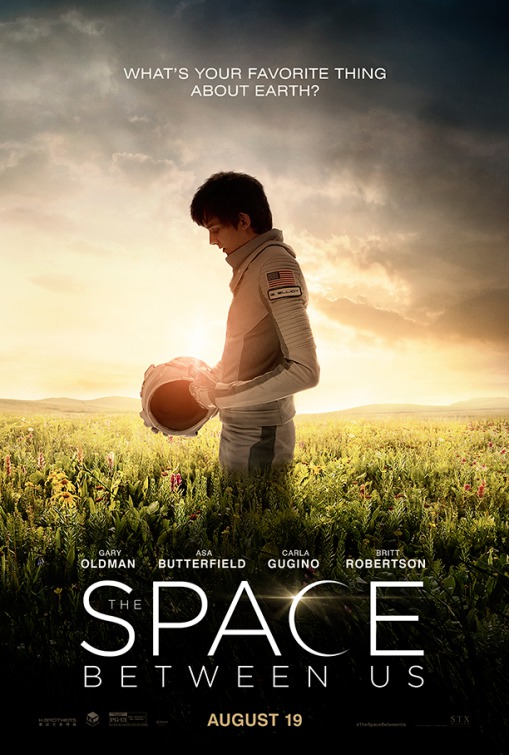 In this interplanetary adventure, a space shuttle embarks on the first mission to colonize Mars, only to discover after takeoff that one of the astronauts is pregnant. Shortly after landing, she dies from complications while giving birth to the first human born on the red planet – never revealing who the father is. Thus begins the extraordinary life of Gardner Elliot – an inquisitive, highly intelligent boy who reaches the age of 16 having only met 14 people in his very unconventional upbringing.
The Great Wall
When a mercenary warrior (Matt Damon) is imprisoned within The Great Wall, he discovers the mystery behind one of the greatest wonders of our world. As wave after wave of marauding beasts besiege the massive structure, his quest for fortune turns into a journey toward heroism as he joins a huge army of elite warriors to confront this unimaginable and seemingly unstoppable force.
Fifty Shades Darker
When a wounded Christian Grey tries to entice a cautious Ana Steele back into his life, she demands a new arrangement before she will give him another chance. As the two begin to build trust and find stability, shadowy figures from Christian's past start to circle the couple, determined to destroy their hopes for a future together.
Rings
A young woman becomes worried about her boyfriend when he explores a dark subculture surrounding a mysterious videotape said to kill the watcher seven days after he has viewed it. She sacrifices herself to save her boyfriend and in doing so makes a horrifying discovery: there is a "movie within the movie" that no one has ever seen before…
John Wick: Chapter 2
The original film followed an ex-hitman who is brought out of retirement to seek revenge on a group of gangsters who took everything from him. Plot details for the sequel are being kept under wraps.
The Lego Batman Movie
The Dark Knight, the Caped Crusader – Batman is the crime fighting vigilante everyone can count on to save the day. When Gotham City is threatened once again, the brooding, heavy-metal rapping machine is forced to work with a new police commissioner and a certain young orphan to save the day. Will he find that working alone isn't all it's cracked up to be? Maybe the Dark Knight will learn to work as part of a team, finding new friends and happiness along the way.
Get Out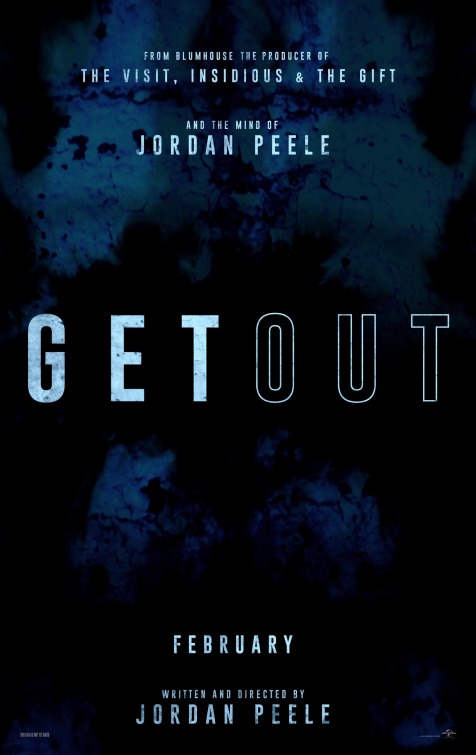 Now that Chris (Daniel Kaluuya) and his girlfriend, Rose (Allison Williams), have reached the meet-the-parents milestone of dating, she invites him for a weekend getaway upstate with Missy (Catherine Keener) and Dean (Bradley Whitford). At first, Chris reads the family's overly accommodating behavior as nervous attempts to deal with their daughter's interracial relationship, but as the weekend progresses, a series of increasingly disturbing discoveries lead him to a truth that he could have never imagined.
Rock Dog
When a radio falls from the sky into the hands of a wide-eyed Tibetan Mastiff, he leaves home to fulfill his dream of becoming a musician, setting into motion a series of completely unexpected events.
Fist Fight
On the last day of the year, mild-mannered high school English teacher Andy Campbell (Day) is trying his best to keep it together amidst senior pranks, a dysfunctional administration and budget cuts that put jobs on the line.  But things go from bad to worse when he accidentally crosses his much tougher and deeply feared colleague, Ron Strickland (Ice Cube), who challenges Campbell to an old-fashioned throw down after school.  News of the fight spreads like wildfire and ends up becoming the very thing this school, and Campbell, needed.
March
Beauty And The Beast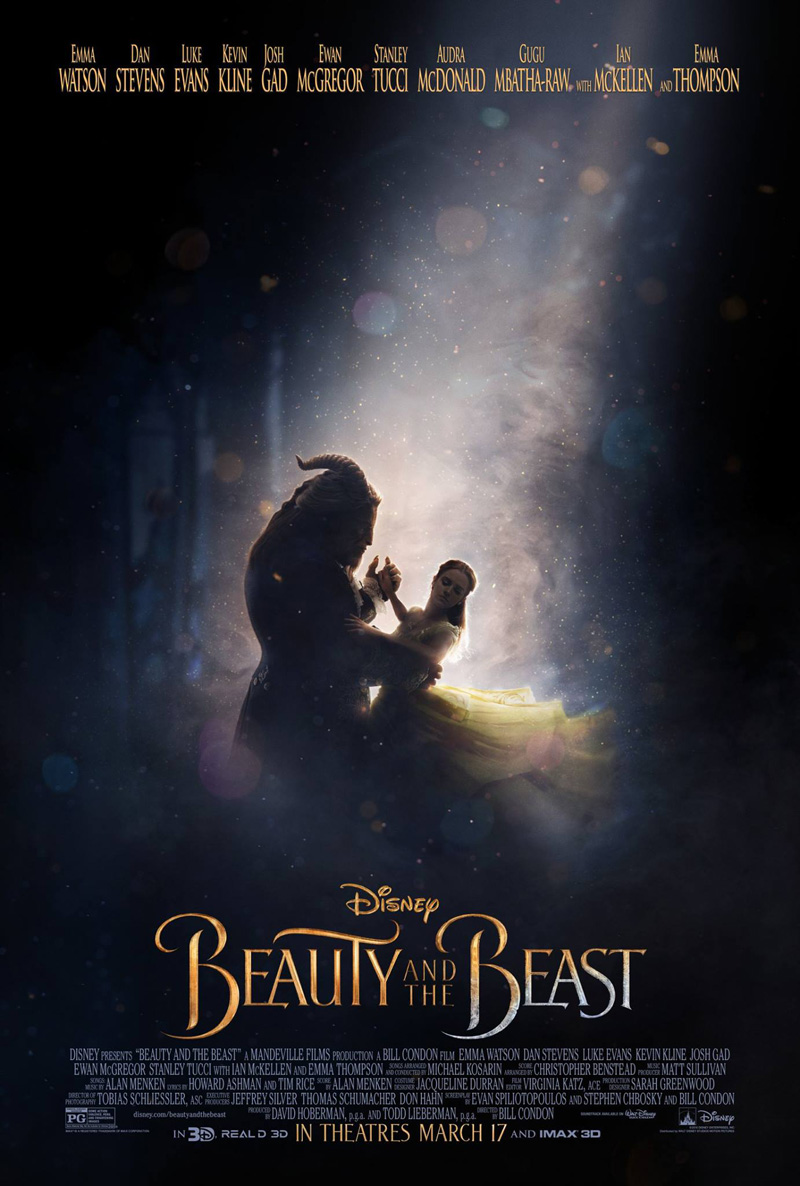 Beauty and the Beast is the fantastic journey of Belle, a bright, beautiful and independent young woman who is taken prisoner by a beast in his castle. Despite her fears, she befriends the castle's enchanted staff and learns to look beyond the Beast's hideous exterior and realize the kind heart and soul of the true Prince within.
Logan
In the near future, a weary Logan cares for an ailing Professor X in a hide out on the Mexican border. But Logan's attempts to hide from the world and his legacy are up-ended when a young mutant arrives, being pursued by dark forces.
The Boss Baby
A seven-year old is jealous of his fast-talking briefcase-carrying baby brother. When the older brother embarks on a mission to win back the sole affection of his parents, he stumbles upon a secret plot by the CEO of Puppy Co. that threatens to destroy the balance of love in the world – and the brash baby executive masquerading as his new brother is at the center of it all. They must come together as true brothers to stop the dastardly scheme, save their parents, restore order to the world, and prove that love is indeed an infinite force.
Power Rangers
Power Rangers follows five ordinary high school kids who must become something extraordinary when they learn that their small town of Angel Grove – and the world – is on the verge of being obliterated by an alien threat. Chosen by destiny, our heroes quickly discover that they are the only ones who can save the planet. But to do so they will have to overcome their real-life issues and band together as the Power Rangers before it is too late.
Kong: Skull Island
A diverse team of explorers is brought together to venture deep into an uncharted island in the Pacific – as beautiful as it is treacherous – unaware that they're crossing into the domain of the mythic Kong.
The Shack
The Shack takes us on a father's uplifting spiritual journey. After suffering a family tragedy, Mack Phillips [Sam Worthington] spirals into a deep depression causing him to question his innermost beliefs. Facing a crisis of faith, he receives a mysterious letter urging him to an abandoned shack deep in the Oregon wilderness. Despite his doubts, Mack journeys to the shack and encounters an enigmatic trio of strangers led by a woman named Papa [Octavia Spencer]. Through this meeting, Mack finds important truths that will transform his understanding of his tragedy and change his life forever.
Leap!
Paris, 1884. A orphaned girl arrives in Paris from Brittany. Félicie Milliner is 11 and has no money but one big, passionate dream: to become a dancer. With nothing left to lose, Félicie takes a big risk: she 'borrows' a spoiled brats identity and enters the Opera Ballet School. But how long can she be someone else? Mentored by the tough and mysterious cleaner, Odette , Félicie learns that talent is not enough – it takes hard work to be better than her ruthless, conniving fellow students. That and friendship. Felicie's inventive, exhausting and charismatic best friend Victor also has a dream: becoming a famous inventor. Together, they both encourage each other to reach for the stars.
The Last Word
Shirley MacLaine plays a retired businesswoman who wants to control everything around her, including her own obituary, so she writes her own to ensure her life story is told her way. Amanda Seyfried portrays a young writer at the local newspaper who takes up the task of finding out the truth about MacLaine's character —resulting in a reawakening of passions for MacLaine's character, and a life altering friendship for Seyfried's.
April
The Fate Of The Furious
Now that Dom and Letty are on their honeymoon and Brian and Mia have retired from the game—and the rest of the crew has been exonerated—the globetrotting team has found a semblance of a normal life. But when a mysterious woman (Oscar® winner Charlize Theron) seduces Dom into the world of crime he can't seem to escape and a betrayal of those closest to him, they will face trials that will test them as never before.
Spark
Thirteen years ago the power-mad General Zhong seized control of Planet Bana, tearing it to pieces in the process. Enter Spark and his friends, Chunk and Vix, who learn of Zhong's plan to take over the universe. If Zhong is able to harness the power of an ancient beast known as the Kraken, he'll have history's deadliest weapon at his fingertips. And it's up to Spark and his friends to stop him. An action-packed space-odyssey filled with humor and heart, Spark is the story of a boy who embarks on an epic adventure, and in the process discovers his rightful place in the universe.
The Case for Christ 
In 1980, Lee Strobel's award-winning investigative reporting earned him a promotion to legal editor at the Chicago Tribune. Things at home weren't going nearly as well. His wife Leslie's newfound faith in Christ compels Lee to utilize his journalistic and legal training to disprove the claims of Christianity—pitting his resolute atheism against her growing faith.
Smurfs: The Lost Village
In this fully animated, all-new take on the Smurfs, a mysterious map sets Smurfette and her best friends Brainy, Clumsy and Hefty on an exciting and thrilling race through the Forbidden Forest filled with magical creatures to find a mysterious lost village before the evil wizard Gargamel does. Embarking on a rollercoaster journey full of action and danger, the Smurfs are on a course that leads to the discovery of the biggest secret in Smurf history!
The Circle
As she rises through the ranks of the world's largest tech and social media company, The Circle, Mae (Emma Watson) is encouraged by company founder Eamon Bailey (Tom Hanks) to live her life with complete transparency.
Gifted
Frank Adler (Chris Evans) is a single man raising a child prodigy – his spirited young niece Mary (Mckenna Grace) – in a coastal town in Florida. Frank's plans for a normal school life for Mary are foiled when the seven-year-old's mathematical abilities come to the attention of Frank's formidable mother Evelyn (Lindsay Duncan) whose plans for her granddaughter threaten to separate Frank and Mary. Octavia Spencer plays Roberta, Frank and Mary's landlady and best friend. Jenny Slate is Mary's teacher, Bonnie, a young woman whose concern for her student develops into a connection with her uncle as well.
May
Pirates Of The Caribbean: Dead Men Tell No Tales
Thrust into an all-new adventure, a down-on-his-luck Captain Jack Sparrow finds the winds of ill-fortune blowing even more strongly when deadly ghost pirates led by his old nemesis, the terrifying Captain Salazar (Bardem), escape from the Devil's Triangle, determined to kill every pirate at sea…including him. Captain Jack's only hope of survival lies in seeking out the legendary Trident of Poseidon, a powerful artifact that bestows upon its possessor total control over the seas.
Alien: Covenant
Ridley Scott returns to the universe he created in ALIEN with Alien: Covenant, the second chapter in a prequel trilogy that began with Prometheus — and connects directly to Scott's 1979 seminal work of science fiction. Bound for a remote planet on the far side of the galaxy, the crew of the colony ship Covenant discovers what they think is an uncharted paradise, but is actually a dark, dangerous world — whose sole inhabitant is the "synthetic" David (Michael Fassbender), survivor of the doomed Prometheus expedition.
Guardians Of The Galaxy Vol.2
Set to the all-new sonic backdrop of Awesome Mixtape #2, Guardians of the Galaxy Vol. 2 continues the team's adventures as they unravel the mystery of Peter Quill's true parentage.
King Arthur: Legend Of The Sword
When the child Arthur's father is murdered, Vortigern (Jude Law), Arthur's uncle, seizes the crown. Robbed of his birthright and with no idea who he truly is, Arthur (Charlie Hunnam) comes up the hard way in the back alleys of the city. But once he pulls the sword from the stone, his life is turned upside down and he is forced to acknowledge his true legacy…whether he likes it or not.
Diary Of A Wimpy Kid: The Long Haul
A family road trip to attend Meemaw's 90th birthday party goes off course–thanks to Greg's newest scheme to (finally!) become famous.
Baywatch
A new hotshot lifeguard (Efron) butts heads with the infamous, badass, and universally loved, Mitch Buchannon (The Rock), head lifeguard of BAYWATCH in Miami. Although the bay seems like any other beach, mysterious activity arises at a local beach club, leading Mitch to believe his beloved Bay is in danger, and his team must come together to save it.
June
Transformers: The Last Knight
Follows Cade Yeager (Mark Wahlberg), a single father and struggling inventor who helped the Autobots during the events of Age of Extinction.
The Mummy
Thought safely entombed in a crypt deep beneath the desert, an ancient queen (Sofia Boutella) whose destiny was unjustly taken from her is awakened in our current day, bringing with her malevolence grown over millennia and terrors that defy human comprehension.
Despicable Me 3
Continuing adventures of Gru, Lucy, and their adorable daughters — Margo, Edith and Agnes — and the Minions.
Wonder Woman
Raised on the mythical island of Themyscira and trained by Amazonian warriors, a young woman named Diana fulfills a destiny long ago bestowed on her by the Gods when her home and the world at large is threatened, she must leave and travel to the outside world for the first time. In doing so she will take the first steps to becoming the hero that is Wonder Woman…
Cars 3
Blindsided by a new generation of blazing-fast racers, the legendary Lightning McQueen (voice of Owen Wilson) is suddenly pushed out of the sport he loves. To get back in the game, he will need the help of an eager young race technician with her own plan to win, inspiration from the late Fabulous Hudson Hornet, and a few unexpected turns. Proving that #95 isn't through yet will test the heart of a champion on Piston Cup Racing's biggest stage.
The Book Of Henry
The story of a single mother raising two boys, one of whom is a genius.
Lady Macbeth
Rural England,1865. Katherine (Florence Pugh) is stifled by her loveless marriage to a bitter man twice her age, and his cold, unforgiving family. When she embarks on a passionate affair with a young worker on her husband's estate, a force is unleashed inside her so powerful that she will stop at nothing to get what she wants.
July
Spider-Man: Homecoming
A young Peter Parker/Spider-Man (Tom Holland), who made his sensational debut in Captain America: Civil War, begins to navigate his newfound identity as the web-slinging super hero in Spider-Man: Homecoming. Thrilled by his experience with the Avengers, Peter returns home, where he lives with his Aunt May (Marisa Tomei), under the watchful eye of his new mentor Tony Stark (Robert Downey, Jr.). Peter tries to fall back into his normal daily routine – distracted by thoughts of proving himself to be more than just your friendly neighborhood Spider-Man – but when the Vulture (Michael Keaton) emerges as a new villain, everything that Peter holds most important will be threatened.
Valerian And The City Of A Thousand Planets
Valerian (Dane DeHaan) and Laureline (Cara Delevingne) are special operatives for the government of the human territories charged with maintaining order throughout the universe. Valerian has more in mind than a professional relationship with his partner- blatantly chasing after her with propositions of romance. But his extensive history with women, and her traditional values, drive Laureline to continuously rebuff him.
War For The Planet Of The Apes
In War for the Planet of the Apes, the third chapter of the critically acclaimed blockbuster franchise, Caesar and his apes are forced into a deadly conflict with an army of humans led by a ruthless Colonel. After the apes suffer unimaginable losses, Caesar wrestles with his darker instincts and begins his own mythic quest to avenge his kind. As the journey finally brings them face to face, Caesar and the Colonel are pitted against each other in an epic battle that will determine the fate of both their species and the future of the planet.
Dunkirk
Miraculous evacuation of Allied soldiers from Belgium, Britain and France, who were cut off and surrounded by the German army from the beaches and harbor of Dunkirk, France, between May 27- June 04, 1940, during Battle of France in Word War II.
August
The Emoji Movie
The Emoji Movie unlocks the never-before-seen secret world inside your smartphone. Hidden within the messaging app is Textopolis, a bustling city where all your favorite emojis live, hoping to be selected by the phone's user. In this world, each emoji has only one facial expression – except for Gene (T.J. Miller), an exuberant emoji who was born without a filter and is bursting with multiple expressions. Determined to become "normal" like the other emojis, Gene enlists the help of his handy best friend Hi-5 (James Corden) and the notorious code breaker emoji Jailbreak (Ilana Glazer). Together, they embark on an epic "app-venture" through the apps on the phone, each its own wild and fun world, to find the Code that will fix Gene. But when a greater danger threatens the phone, the fate of all emojis depends on these three unlikely friends who must save their world before it's deleted forever.
Annabelle 2
In Annabelle 2, several years after the tragic death of their little girl, a dollmaker and his wife welcome a nun and several girls from a shuttered orphanage into their home, soon becoming the target of the dollmaker's possessed creation, Annabelle.
The Nut Job 2: Nutty By Nature
When the evil mayor of Oakton decides to bulldoze Liberty Park and build a dangerous amusement park in its place, Surly Squirrel and his ragtag group of animal friends need to band together to save their home, defeat the mayor, and take back the park.
September
Renegades
Follows a team of Navy SEALs on assignment in war-torn Europe who discover a treasure of gold at the bottom of a lake — rumored to be worth hundreds of millions of dollars. In an effort to help the locals, they go rogue and engineer a heist to retrieve the gold and return it to its rightful owners. But in a deadly turn of events, they are detected by the enemy and left with only 10 hours to carry out their mission.
The LEGO Ninjago
Ninjago is the story of six young ninjas tasked with defending their island home, called Ninjago. By night, they're gifted warriors, using their skill and awesome fleet of vehicles to fight villains and monsters. By day, they're ordinary teens, struggling against their greatest enemy: high school.
Marvel's The Inhumans
Focuses on the Inhuman royal family.
October
Kingsman: The Golden Circle
When an attack on the Kingsman headquarters takes place and a new villain rises, Eggsy and Merlin are forced to work together with the American agency Statesman to save the world.
Blade Runner 2049
Thirty years after the events of the first film, a new blade runner, LAPD Officer K (Ryan Gosling), unearths a long-buried secret that has the potential to plunge what's left of society into chaos. K's discovery leads him on a quest to find Rick Deckard (Harrison Ford), a former LAPD blade runner who has been missing for 30 years.
My Little Pony: The Movie
A new dark force threatens Ponyville, and the Mane 6 – Twilight Sparkle, Applejack, Rainbow Dash, Pinkie Pie, Fluttershy, and Rarity – embark on an unforgettable journey beyond Equestria where they meet new friends and exciting challenges on a quest to use the magic of friendship and save their home.
November
Justice League
Fueled by his restored faith in humanity and inspired by Superman's selfless act, Bruce Wayne enlists the help of his newfound ally, Diana Prince, to face an even greater enemy. Together, Batman and Wonder Woman work quickly to find and recruit a team of metahumans to stand against this newly awakened threat. But despite the formation of this unprecedented league of heroes—Batman, Wonder Woman, Aquaman, Cyborg and The Flash—it may already be too late to save the planet from an assault of catastrophic proportions.
Thor: Ragnarok 
Thor confronts the gods to the gods when Asgard is threatened with Ragnarok, the Norse apocalypse.
Coco
Despite his family's baffling generations-old ban on music, Miguel (voice of newcomer Anthony Gonzalez) dreams of becoming an accomplished musician like his idol, Ernesto de la Cruz (voice of Benjamin Bratt). Desperate to prove his talent, Miguel finds himself in the stunning and colorful Land of the Dead following a mysterious chain of events. Along the way, he meets charming trickster Hector (voice of Gael García Bernal), and together, they set off on an extraordinary journey to unlock the real story behind Miguel's family history.
December
Star Wars: Episode Vlll
Rey took her first steps into a larger world in Star Wars: The Force Awakens and will continue her epic journey with Finn, Poe, and Luke Skywalker in the next chapter of the continuing Star Wars saga, Star Wars: Episode VIII.
Pitch Perfect 3
Another Pitch Perfect collegiate a cappella adventure.
Ferdinand
Ferdinand, a little bull, prefers sitting quietly under a cork tree just smelling the flowers versus jumping around, snorting, and butting heads with other bulls. As Ferdinand grows big and strong, his temperament remains mellow, but one day five men come to choose the "biggest, fastest, roughest bull" for the bullfights in Madrid and Ferdinand is mistakenly chosen.