The biggest curveball from Tuesday morning's Oscars announcement arguably wasn't the nominees — it was how the Academy decided to unveil them. Rather than a live press conference at the crack of dawn in Los Angeles, ABC aired a protracted infomercial, starring second-tier Oscar winners like Marcia Gay Harden and Dustin Lance Black.
"La La Land" beat out all other films, with a record-tying 14 nominations (on par with "Titanic" and "All About Eve"). "Arrival" and "Moonlight" followed up with eight each. And in other good news: After two years of #OscarsSoWhite, 35 percent of this year's acting nominees are people of color, including previous winners Denzel Washington ("Fences") and Octavia Spencer ("Hidden Figures").
Here are the 12 most glaring upsets and surprises.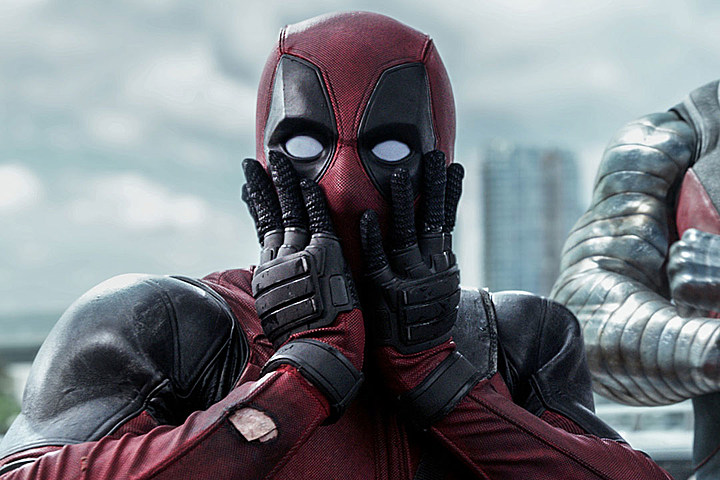 UPSET: "Deadpool"
In the end, Oscar voters got cold feet when it came to recognizing the 20th Century Fox mega-hit starring Ryan Reynolds as a disfigured mercenary with the power to heal himself. If it had made the cut, "Deadpool" would have been the first comic book movie to crash the best picture race. But sadly, "Deadpool" got shut out of the Oscars race completely, ending up with fewer nominations than "Suicide Squad" (best makeup) and "Doctor Strange" (visual effects).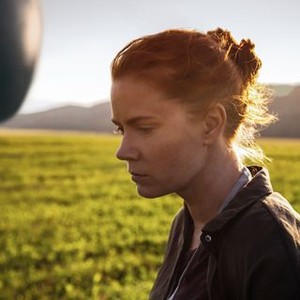 UPSET: Amy Adams, "Arrival"
The five-time Oscar nominee was left out of the best actress category, even though "Arrival" scored eight nominations overall, including best picture, director (Denis Villeneuve) and adapted screenplay. It's possible that Adams, who also had a lead role in "Nocturnal Animals," divided her own vote, allowing for Isabelle Huppert ("Elle") and Ruth Negga ("Loving") to zoom past her.
UPSET: Annette Bening, "20th Century Women"
It wasn't a great year for the Beatty-Bening household. Warren's "Rules Don't Apply" wilted at the box office, and Bening, who was thought to be a lock in the best actress race early in the season, got pushed out of this year's unusually competitive category for her portrait of an eccentric single mom.
UPSET: Tom Hanks, "Sully"
It's one of the strange mysteries of the Oscars that Hanks, who has two wins but hasn't been nominated in 16 years (since "Cast Away"), wasn't included among the acting nominees for playing "Miracle on the Hudson" hero Sully Sullenberger. The movie was a box-office hit, and director Clint Eastwood is usually an Academy Awards darling.
UPSET: Hugh Grant, "Florence Foster Jenkins"
Many predicted that Grant would earn his first Oscar nomination ever for playing the husband of a terrible opera warbler. But the Paramount comedy was less of an Oscar movie than a showcase for Meryl Streep.
UPSET: Aaron Taylor-Johnson, "Nocturnal Animals"
Winning the Golden Globe for best supporting actor for playing a rogue bad guy gave Taylor-Johnson a boost just as ballots were being filled out. Yet Oscar voters preferred his co-star Michael Shannon, who portrays a no-nonsense sheriff in the Tom Ford thriller.
UPSET: Martin Scorsese, "Silence"
Scorsese has been nominated for best director eight times, but Oscar voters were indifferent to "Silence." The drama about Jesuit priests in Japan  received only a lone nod for best cinematography.
UPSET: "Finding Dory"
In 2004, "Finding Nemo" became the first Pixar movie to win an Oscar for best animated feature. Its sequel, "Finding Dory," was overlooked in favor of other Disney favorites ("Zootopia" and "Moana").
UPSET: "Weiner"
The Sundance documentary about Anthony Weiner's failed New York mayoral race was a favorite all year long. Then came the election. Weiner's role in possibly spoiling the presidency for Hillary Clinton may have alienated voters from celebrating a movie about his downfall.
SURPRISE: Ruth Negga, "Loving"
At last year's Cannes Film Festival, Negga was crowned an instant Oscar contender, for her nuanced performance as half of an interracial couple behind an influential 1967 Supreme Court Case. But the competitiveness of the best actress category — with the likes of Annette Bening and Amy Adams — made her more of a longshot on pundits' list as the season progressed.
SURPRISE: Michael Shannon, "Nocturnal Animals"
After a strong reception at Toronto, "Nocturnal Animals" faded from the awards conversation. But when the movie re-emerged at the Golden Globes, it was in the form of a win for Aaron Taylor-Johnson. So that Shannon ended up squeaking into the best-supporting actor race is a surprise. This marks his second Oscar nomination, after 2008's "Revolutionary Road."
SURPRISE: Mel Gibson, "Hacksaw Ridge"
Gibson's comeback story is now official, given that the "Braveheart" winner is back in the best director race for his World War II drama.