Hello folks,
Here's a short list of some of the films we are excited to show in the next few weeks! We are still in the works of a larger offering!
If there is something you think we are missing, or that we have to have, let us know!
Logan
In the near future, a weary Logan cares for an ailing Professor X in a hide out on the Mexican border. But Logan's attempts to hide from the world and his legacy are up-ended when a young mutant arrives, being pursued by dark forces.
Kong: Skull Island
A diverse team of explorers is brought together to venture deep into an uncharted island in the Pacific – as beautiful as it is treacherous – unaware that they're crossing into the domain of the mythic Kong.
Beauty and the Beast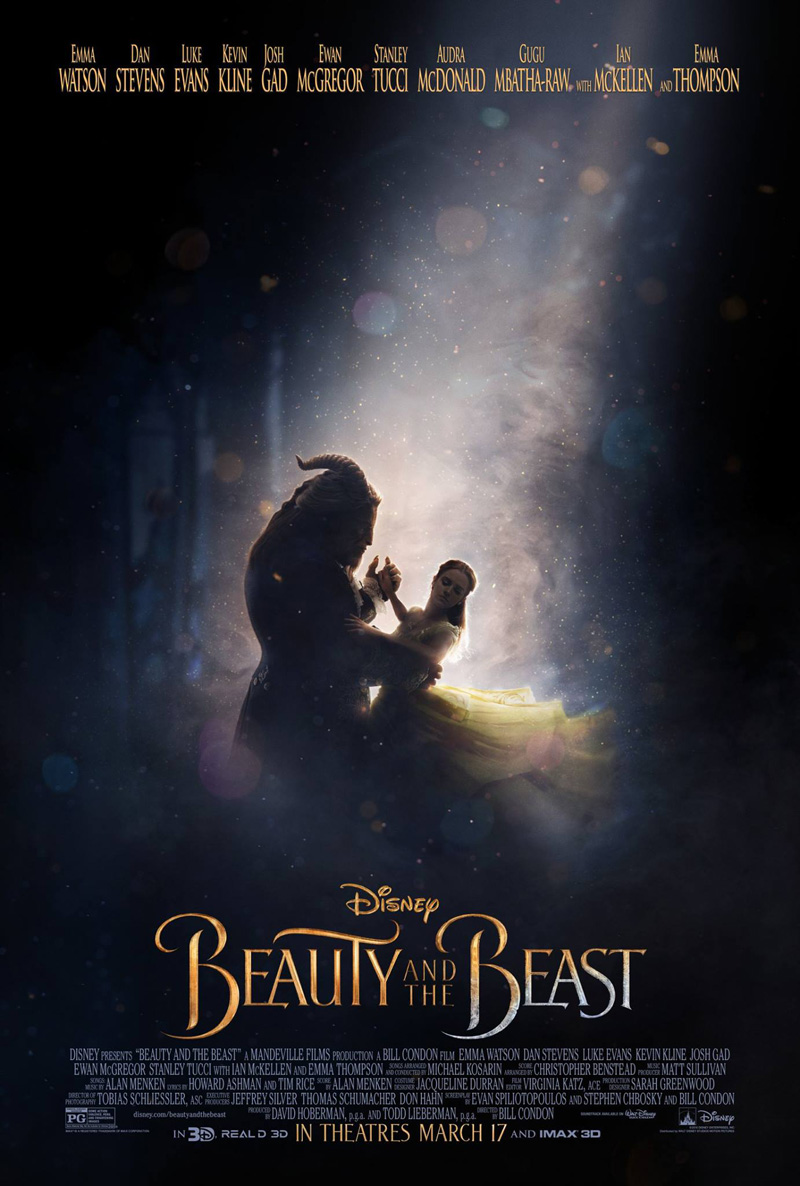 Beauty and the Beast is the fantastic journey of Belle, a bright, beautiful and independent young woman who is taken prisoner by a beast in his castle. Despite her fears, she befriends the castle's enchanted staff and learns to look beyond the Beast's hideous exterior and realize the kind heart and soul of the true Prince within.
Power Rangers
Power Rangers follows five ordinary high school kids who must become something extraordinary when they learn that their small town of Angel Grove – and the world – is on the verge of being obliterated by an alien threat. Chosen by destiny, our heroes quickly discover that they are the only ones who can save the planet. But to do so they will have to overcome their real-life issues and band together as the Power Rangers before it is too late.
Life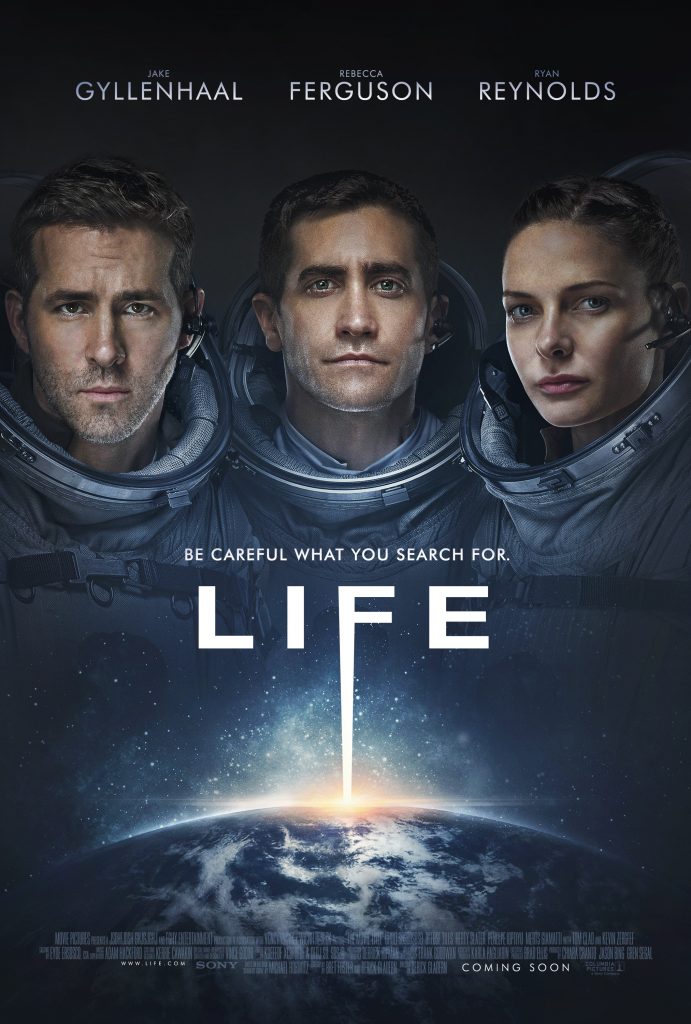 The six-member crew of the International Space Station is on the cutting edge of one of the most important discoveries in human history: the first evidence of extraterrestrial life on Mars. As the crew begins to conduct research, and their methods end up having unintended consequences, the life form proves more intelligent than anyone ever expected.
Chips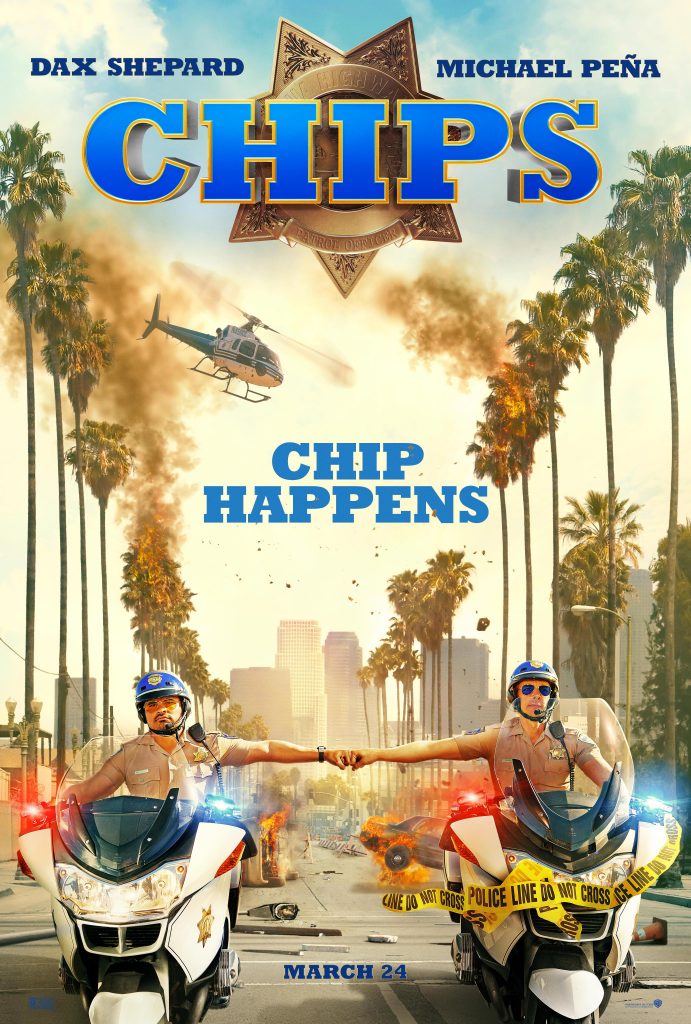 Jon Baker and Frank "Ponch" Poncherello have just joined the California Highway Patrol in Los Angeles, but for very different reasons. Baker is a professional motorbike rider who's trying to put his life and marriage back together. Poncherello is a cocky, undercover FBI agent who's investigating a multimillion dollar heist that may be an inside job. Forced to work together, the inexperienced rookie and hardened veteran begin clashing instead of clicking while trying to nab the bad guys.
Goon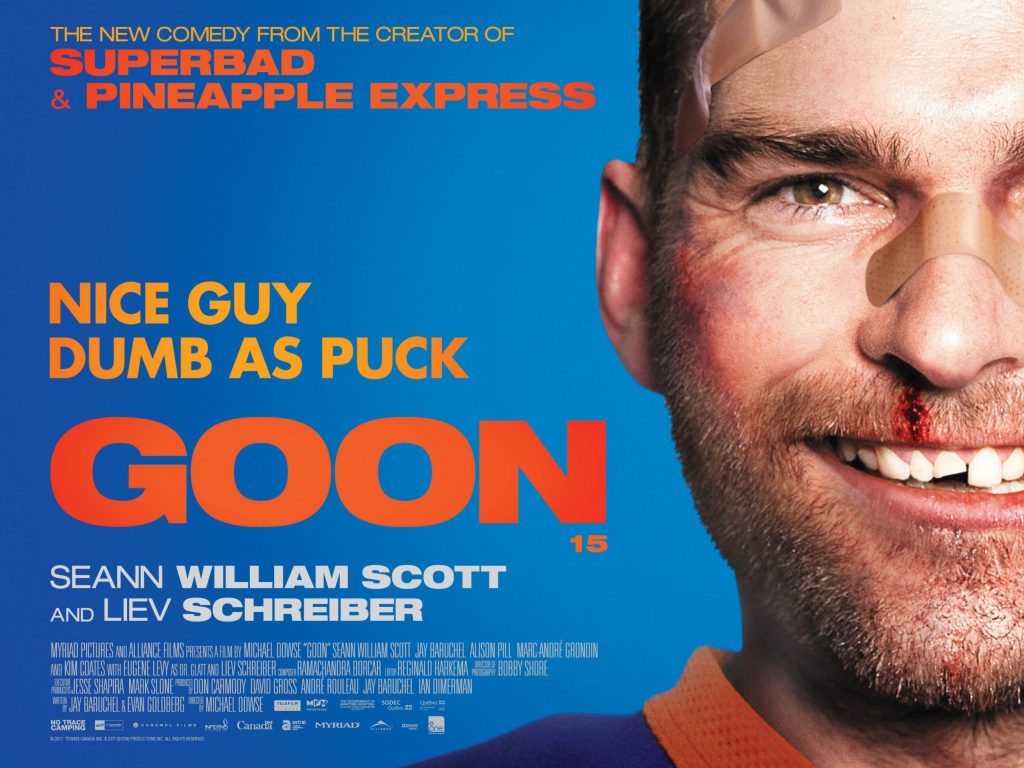 Doug Glatt (Seann William Scott), is a polite, kind hearted but simple, dim-witted bouncer at a bar in Massachusetts. Doug feels ostracized from society, especially since his father and brother are both successful physicians. Doug attends a minor league hockey game with his best friend Pat (Jay Baruchel). Pat taunts the visiting team during a fight and one of their players climbs into the stands, calling him a homosexual slur. Doug, whose brother is gay, steps in and easily beats up the opposing player. Soon after, Doug gets a phone call from the coach of his hometown team who offers him a job as an enforcer.
The Boss Baby
A seven-year old is jealous of his fast-talking briefcase-carrying baby brother. When the older brother embarks on a mission to win back the sole affection of his parents, he stumbles upon a secret plot by the CEO of Puppy Co. that threatens to destroy the balance of love in the world – and the brash baby executive masquerading as his new brother is at the center of it all. They must come together as true brothers to stop the dastardly scheme, save their parents, restore order to the world, and prove that love is indeed an infinite force.