Disney is flexing its muscles in the marketplace. The studio is not only launching a streaming site to compete with Netflix, but demanding from domestic exhibitors a firm 65 per cent aggregate film rental — the percentage of ticket sales that theaters return to studios — for "Star Wars: The Last Jedi." This is yet another sign of the top-ranked studio's confidence and assertiveness.
There's reason for cock-of-the-walk status. Over the last two holiday seasons, Disney's first two new films in the "Star Wars" franchise amassed nearly $1.5 billion in domestic gross, in both cases the biggest release of their respective years (on the all-time adjusted charts, #11 and 57).
Disney's bold move underscores its proximity to becoming more powerful than any studio in the history of Hollywood. And it comes as their successful brand label strategy looks impossible to replicate for the foreseeable future.
The company is all over the news, with the strong opening of "Thor: Ragnarok," their brief banishment of the Los Angeles Times media from screenings due to negative coverage of the studio's Anaheim theme park Disneyland, their proposed sky-high film rental terms for "Star Wars: The Last Jedi," and now the possibility of a takeover of key assets from 21st Century Fox, including their television and movie production and distribution entities.
The strategy behind that move is unclear, although buttressing their international prowess remains a key motive. These Fox discussions (which may or may not prove productive) come at a time when Disney is arguably the most dominant studio ever. (The conglomerate boasts other media holdings and resorts/parks.)
Here's what distinguishes Disney from its competitors.

"Coco"
Disney will win total market share for the second straight year
We've now reached the point in Pixar's history where their outstanding movies are the exception rather than the rule. Inside Out was hailed as a return to form, but then the studio followed it up with the bland The Good Dinosaur, the adequate Finding Dory, and the soulless Cars 3. While the future for the studio as a whole remains uncertain, they're in their element with the moving, beautiful Coco. Lee Unkrich's film is a lovely look at family, music, and legacy, finding tangible ways to express these concepts by taking a lovely journey through Dia de los Muertos. Although the plot can be fairly predictable at times, the emotional truths at the heart of Coco cut through any narrative shortcomings to create a powerful and moving tale that will likely have you weeping by the end.
In a brief prologue, young Miguel (Anthony Gonzalez) tells us how music ripped apart his family when his great-great-grandfather abandoned his wife and child to become a famous musician. Miguel's great-great-grandmother resolved to do away with music and focused on making the family a group of successful cobblers. While she succeeded, Miguel harbors ambitions to become a great guitarist. Determined to play at a festival on Dia de los Muertros, he borrows a guitar from the mausoleum of his hero, famous musician Ernesto de la Cruz (Benjamin Bratt), but that ends up sending Miguel to the Land of the Dead. In order to get back home before sunrise, lest he risk becoming part of the Land of the Dead forever, Miguel seeks out Ernesto to get his blessing and return to the Land of the Living. To find the musician, who is just as popular in death as he was in life, Miguel teams up with Hector (Gael García Bernal), a wayward spirit who agrees to help Miguel if Miguel puts up Hector's picture in the Land of the Living so Hector won't be forgotten and disappear.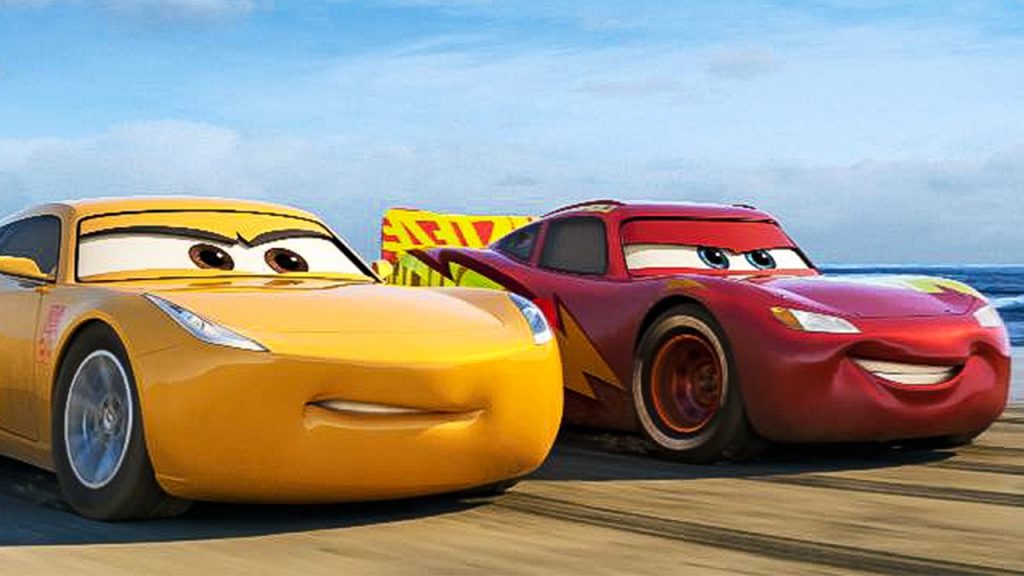 "Cars 3"
They will win with only eight releases
The lowest number ever from a studio in the #1 share position is 13. Most years it is double that or more. Warner Bros. will have 18 new releases by comparison to Disney's eight.
It was little noticed at the time, but Disney managed to go a third of the year — four months — without a single new film. From mid-June ("Cars 3") until "Thor: Ragnarok" this past weekend, nothing was in release.
This is the apotheosis of what most studios have been heading toward. Disney Studios have become the equivalent of their parks. They have Pixarland ("Cars 3," "Coco,"), Marvel World ("Guardians of the Galaxy Vol. 2," "Thor: Ragnarok"), Fairytale Village ("Beauty and the Beast") Disneyworld (in-house animation like "Moana"), even a long-running franchise named after a ride ("Pirates of the Caribbean"). And currently the biggest asset of all — the Star Wars series.
The studio has honed down their release schedule to a handful of high-end projects with worldwide appeal, rarely if ever standalone (their live- action fairy tales are more or less a series). When they go with a non-franchise film, it's a top-end event ("A Wrinkle in Time" next year).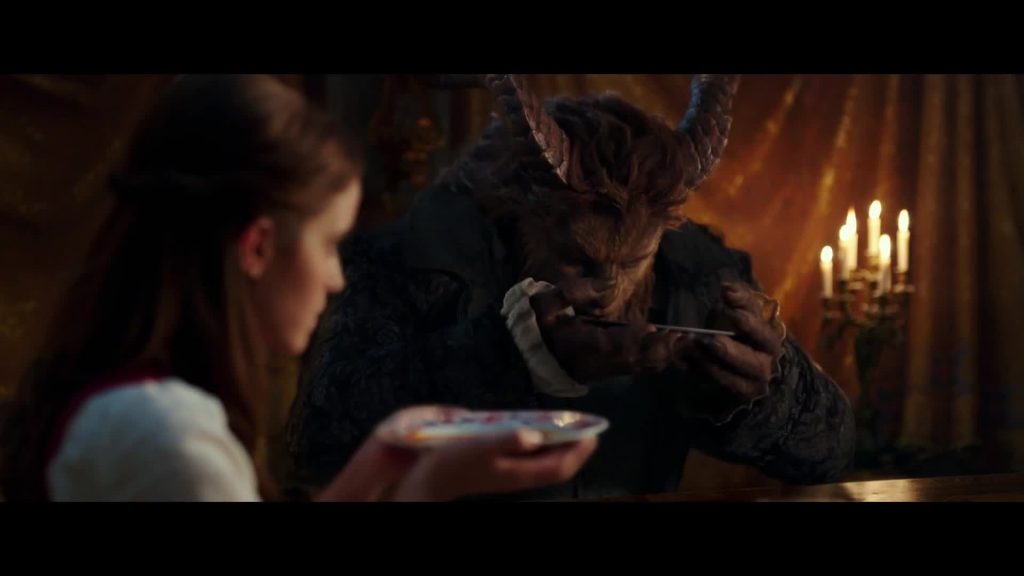 "Beauty and the Beast"
If projections play out for the rest of the year, they should end up with five of the ten biggest grossing titles, including the top two and three of the top five ("The Last Jedi," "The Beauty and the Beast" and "Guardians of the Galaxy Vol. 2") if not better.
Their tentpole emphasis means they are abandoning other lower-profile genres
Among the highlights of 2017 domestically have been "It" (horror film), "Get Out" (Hitchcockian race-themed thriller) and "Dunkirk" (older audience historical epic). Disney is no longer interested in those market niches.
As usual, Disney's focus for the Oscar race is largely animation and tech recognition, in a year when hits like "Get Out," "Dunkirk," and "Wonder Woman" look to raise studio involvement to an above-average level.
That means Disney needs to win commercially with their expensive films. That is working. Universal is scoring with high-end series like "Fast and Furious," "Despicable Me" and its sequels, but also cheap genre titles like "Get Out" and "Split." Warners has expensive D.C. Comics tentpoles but also the major profit maker "It." They and others mix franchises and originals. Disney has doubled down on a far more narrow emphasis.
There's no question that more times at bat increases the chance for a breakout success. But Disney's strategy manages to save money. Every wide release, whether the production budget is $5 million or $250 million, requires an expensive marketing and distribution outlay (for domestic $25 million or more low end). So that adds huge costs to a large slate packed with titles.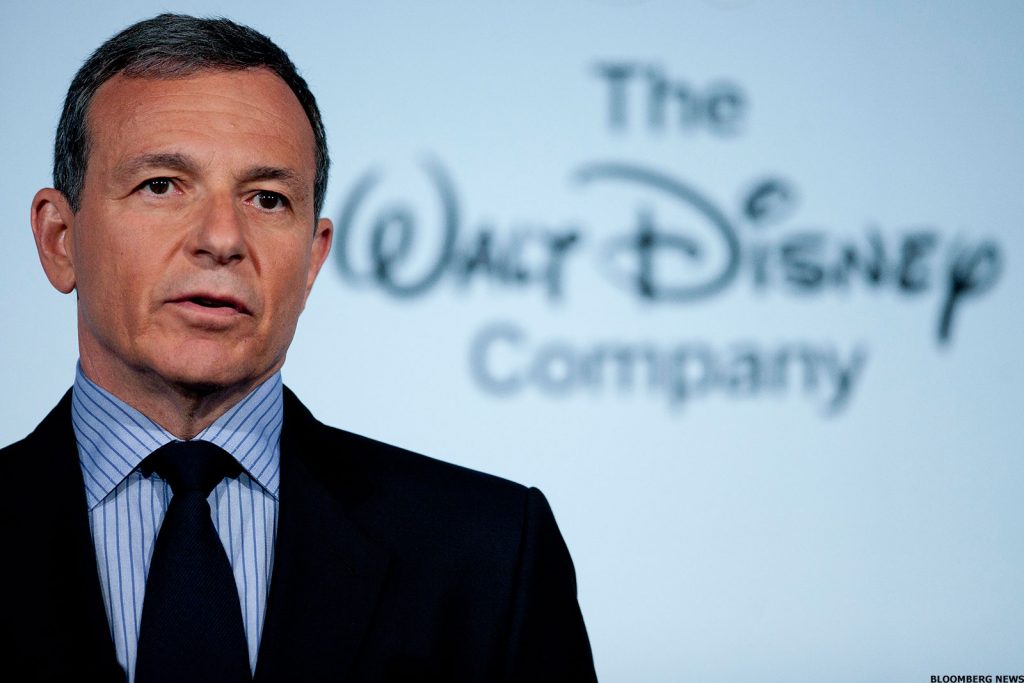 Disney CEO Robert Iger
Disney has maximized its market power
What Disney has accomplished goes beyond what any studio in history has managed. MGM was dominant in the 1930s and 1940s, but that was in part because they controlled more important theaters (in that era, owning theaters defined a major studio like MGM, 20th Century Fox, RKO, Warner Bros. and Paramount). Back then theaters didn't play all the studios movies. Until the majors were stripped of their theaters by anti-trust decrees in 1948.
Today that is impossible. If one studio provides up to one quarter of your annual ticket sales (concessions also provide a substantial amount of theaters' profits), these days the idea of living without their product is impossible. Nearly all multiplexes play the same movies, many within close range of competitors, and cannot risk not playing key titles.
Until recently, studios maintained a regular flow of product through their pipeline because they felt it most effectively utilized their distribution staff and kept theaters dependent on them year round. But Disney has changed this model. Indeed, the downturn in box office starting in July paralleled the company's absence from screens. At the end of June (two weeks after "Cars 3") year to date was actually slightly up. After two months of no Disney films, down 6.3 per cent. September with "It" improved things, but October brought another down tick. The strong Disney slate for the rest of the year will improve things somewhat, but not enough to match last year's total.
The message seems clear: exhibitors can't live without Disney.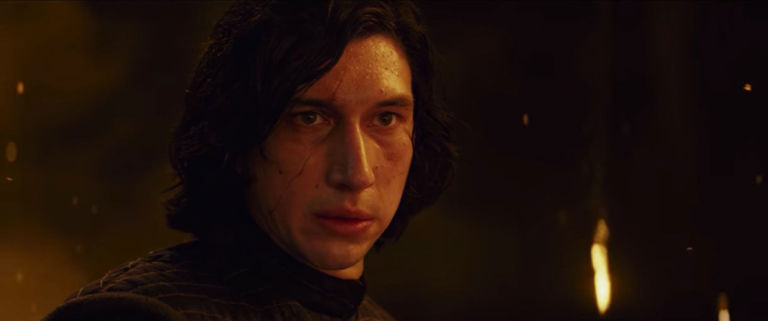 "Star Wars: The Last Jedi"
The downside of Disney's power
Not all film grosses return the same amount to distributors. Studios get a bigger return from theaters than independents. big grossing films get more than smaller ones. But as they push out smaller, mid-level films (including what Disney used to make), they ensure that for exhibitors, showing films costs more. The rough guess is big chains pay around 55 per cent for wide releases on average. But as more of the business shifts to presumed blockbusters (as opposed to surprises like "It" or "Get Out") film rental inevitably rises. With box office at best steady or declining, theaters make less money with this kind of output. Also the terms tend to favor the exhibitor the longer a movie stays in theaters–a rarity these days.
Other films are scared away. This happens specifically on release dates that Disney effectively owns. These now include effectively the first half of December (mid-month now the "Star Wars" date), the first weekend of May (the top Disney Marvel date), Thanksgiving (most years a Disney animated release) that scare away other studios from counter-programming. This works to increase Disney's power. Despite the strong showing for "Thor: Ragnarok" last weekend, total box office was down with only one other release rather than the two that had come out
As they succeed with fewer films, others will play copycat. It's not easy: Disney controls more top brands than anyone else. But as they succeed, the already dominant trend to limiting movie content to familiar and already established properties, to devote more resources to fewer movies, will only increase.
Studios will cater to core moviegoers, domestic and foreign. Targeting regular attendees will become the focus of internationally-driven production funding. That means turning their backs on stories aimed at older viewers, minorities, and women. We could see an ever smaller portion of the public remain in the habit of going to theaters.
Producers will continue to become more risk averse. They will extend more control over directors. Marvel took a chance –as it likes to do– on acclaimed New Zealand director Taika Waititi for "Thor: Ragnarok" (whose film "Hunt for the Wilderpeople" transcended core art house interest) and Warners and D.C. Comics' bet on Patty Jenkins paid off for "Wonder Woman." But these are exceptions. With such high risks, providing the expected sure-fire mass audience formula film becomes central.
More personal filmmakers and modest budgeted films will stream. Disney is setting up their own Netflix operation which will include substantial original programming and made-for-streaming movies. In recent years, Disney released titles like "The Queen of Katwe," "The Hundred Foot Journey," "Bridge of Spies," and "Saving Mr. Banks." Films like these no longer exist on their release schedule. Their streaming site may include some similar titles. That could accelerate the ease of accepting feature films as initial at-home deliveries as a norm.
Keep an eye on Disney's moves, which are more crucial to where the industry is headed than anything else distracting our attention these days.